BSNL is finally trying to become active in the field of internet-based services. The state-run telco has launched an e-mail service in collaboration with Datamail provider Data Xgen. The main highlight of the service is that it offers 100GB storage space and is free to join for select BSNL broadband customers.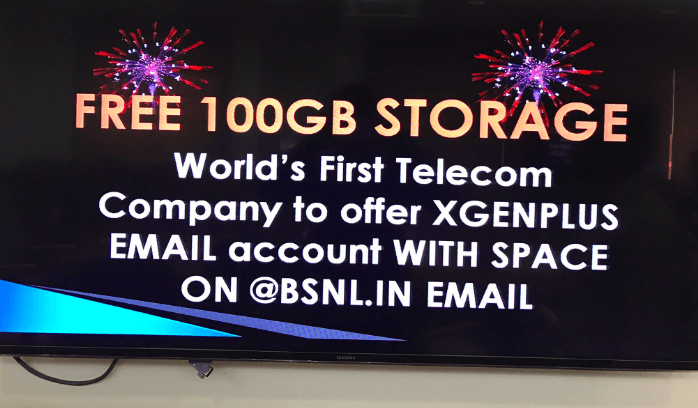 About the launch of the new service, BSNL's Chairman and Managing Director Anupam Shrivastava tweeted,"BSNL inaugurated 100GB email storage service and the demonstration on Data Radio Service." Another talking point about the e-mail service is that its partner Datamail offers users to create e-mail address in Hindi, Gujarati, Urdu, Punjabi, Tamil, Telegu, Bengali, and Marathi.
In a press statement, Anupam Shrivastava also said,"Plans offered are BBG Combo ULD 680 and BBG Combo ULD 950 to the customers on their bundled email service. Anyone availing these two plans is going to get free email address with 100 GB storage space,"
It is worth noting that earlier BSNL used to offer just 1GB storage space, which was way lesser than already popular mailing services like Gmail, Yahoo, and others. However, now in collaboration with Datamail, BSNL is finally offering competitive storage space to its users. The linguistic e-mail service that is offered by BSNL will be providing e-mail addresses with the suffix - dataone.bharat. The 100GB storage space will only be available for e-mail address owners on dataone.bharat.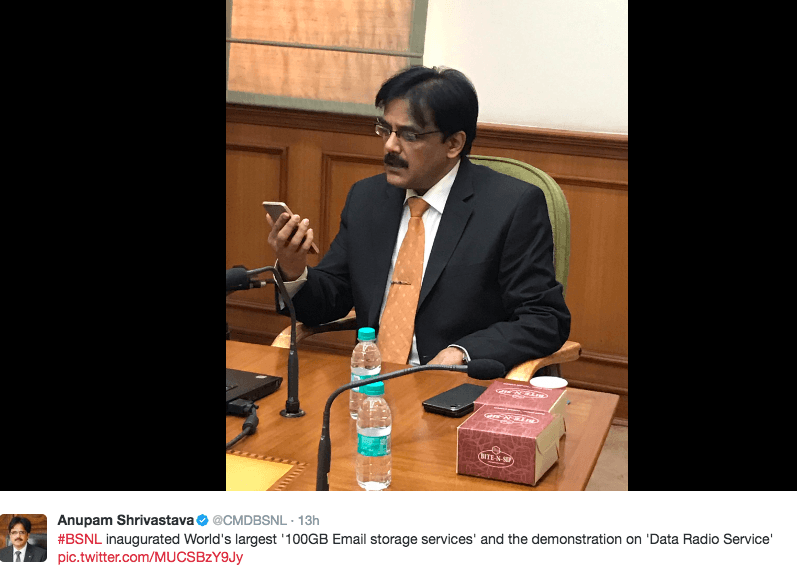 Commenting on the partnership with BSNL, Data XGen Technologies founder, and CEO Ajay, said,"BSNL offering 100 GB storage space is a historical moment for the country. A made in India, DataMail app has empowered Indian citizens to interact in their own language through linguistic email address service,"
Additionally, the datamail service also comes with DataRadio, which is a voice-based social media service. It allows users to send voice message to a fellow Datamail subscriber or anyone who is following them on DataRadio.