Bharat Sanchar Nigam Limited (BSNL) has recently updated its broadband tariff plans across the country, and the popular BBG Combo ULD 1199 plan also received a revision. This Rs 1199 broadband plan is aimed at voice calling users as customers can enjoy free voice calling to any network within India. To be noted, this plan is available on a pan India basis.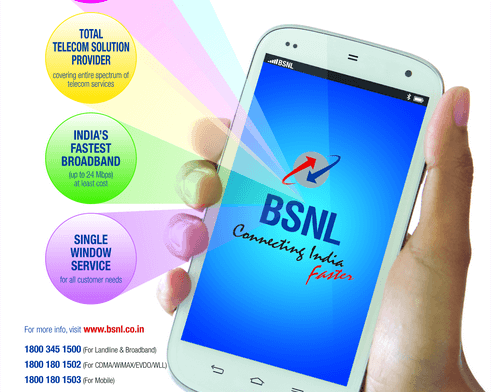 As stated, this plan is purely designed for avid voice callers. But it also gives a decent amount of data. The BBG Combo ULD 1199 broadband plan gives 40GB high-speed data at 10 Mbps and post 40GB, download speed will be reduced to 2 Mbps. And the 2 Mbps has no data restriction, meaning customers can consume as much data as they can.
But this plan is not about data as it offers 24 hours unlimited voice calls to any network within India. In other BSNL broadband plans, voice calling is restricted to only a few hours, i.e. between 10.30 PM to 6 AM. Earlier, BSNL used to offer unlimited voice calls on Sundays, but recently the state-run telco made a massive announcement that it won't offer voice calling on Sundays. And it's unknown whether the change applies to the BBG Combo ULD 1199 as well as BSNL is yet to update its website.
Besides this, BSNL is also allowing its users to pay for this plan on an annual basis, which also gives some discount to the customers. For example, if a customer opts for the annual payment, they have to pay Rs 13189; for two years the cost is Rs 25179, and for three years, the cost of the plan comes down to Rs 35970. So, customers will be paying 11 months only for the annual payment, and 21 months amount for two years.
Also, BSNL is offering one free email ID and 1GB space per ID. This is one of the best broadband plans from the house of BSNL, but the data offering is slightly on the lower side as other ISPs are offering a massive amount of data and speed at same prices.