Bharat Sanchar Nigam Limited, the state-run telecom operator, is aiming to become profitable in four years, and has started observing an increase in revenue from services, according to the Telecom Minister Ravi Shankar Prasad.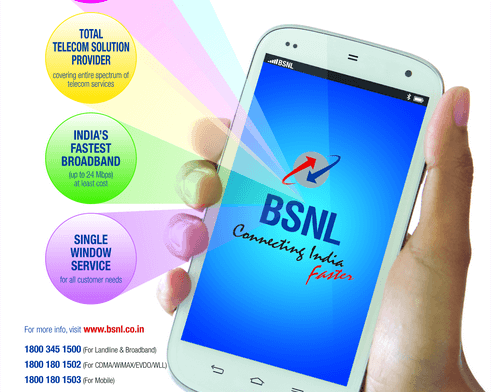 In a written reply in the Rajya Sabha, Prasad said that BSNL is taking several steps like augmentation of mobile network, which will likely lead to profitability in next four years. "Being a commercial organization, it is the constant endeavour of BSNL to compete in the market, increase its revenue and make profits," he said
BSNL posted Rs 28,645 crore revenue during the last financial year. Its net loss stood at Rs 8,234 crore for 2014-15. However, the company reported an operating profit of Rs 672 crore for 2014-15, driven by a fall in administrative costs and increase in revenue, as compared to an operating loss of Rs 691 crore in 2013-14. Income from services increased by 4.16 per cent in 2014-15 compared to the previous fiscal.
The average monthly gross mobile connections used to be in the range of 8 lakhs till June 2015. The Minster informed that the number went up to an average of 15 lakh from July 2015. BSNL also gained customers from mobile number portability (MNP) service. Further, it has increased mobile network capacity under Phase-7 of its expansion plan and is setting up wifi hotspots on revenue sharing basis.