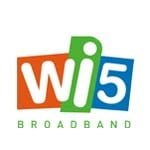 Antcor today announced that it has been selected by Zylog Systems India Limited to empower the massive rollout of its 'Wi5 Broadband' fixed wireless data services across India.
Wi5 Broadband is an initiative of Zylog Systems India Limited (ZSIL) a category 'A' ISP and subsidiary of Zylog Systems Limited.
Zylog Systems India Limited is headquartered in Chennai and offers Wi5 Broadband services in Tamil Nadu, Andhra Pradesh, Karnataka, Punjab and Gujarat .
Through this partnership, Antcor will enable 'Wi5 Broadband' equipment with tailored and state of the art software, which will allow the efficient and reliable operation of the wireless network.
The overall Indian Wi-Fi market is expected to be $744 million by 2012 from the present $41.57 million growing at over 60 per cent every year including wireless local area networking (WLAN) hardware, systems integration and software services, not including embedded devices and laptops.