Airtel, country's largest mobile service provider is not able to make its 4G services profitable after almost 2 years of the launch of 4G services. In April, 2012 Airtel became India's first operator to launch 4G/LTE services. Starting from Kolkata, which was the first city of the country to see mobile services in 1995, Airtel expanded its 4G services in Bangalore, Pune and Chandigarh but Airtel's 4G is never be a success story like India's 2G basic mobile services.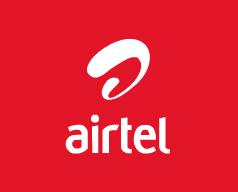 In my early analysis I wrote that 4G in India can be the last mile connectivity between users and OFC network. And top cities have quite good fiber coverage, thus initially their 4G may be unseen. At the same tier 2 & 3 cities will have much demand of high-speed broadband and to succeed in that market 4G is to be priced affordable, as the entry cost (=device price) is high.
Also Airtel followed a strategy which gives them to follow roll out obligation. They cover many pockets of the cities but many places have category I or level I LTE signal which gives poor speed. That affects user experience in a way people feel 3G is better - available over smartphones, dongles, tablets etc. Airtel arranged free test drive of 4G for homes and enterprises but ultimately most of them saw very poor performance of 4G and stay away from it. Out-of-mouth reviews also put Airtel 4G in a mess.
As people are not buying it, Airtel crunches the investment in 4G - no network upgradation and no coverage expansion. Airtel launched 4G voice in Bangalore for Apple iPhone 5c and 5S, at the same data tariff of 3G. But again in Android dominated market it backfires. Airtel should look into Android smartphone supporting TD-LTE 2300. There are some options from Huawei and Xolo already available.
Well in short Airtel missed the opportunity to enjoy the first mover advantage. I strongly believe that Reliance Jio will not make such mistakes to make 4G a failure in the country. Do you think as a reader Reliance Jio can make a difference in the market when its services are launched ?