It has been a while since Airtel launched its 4G network in Mumbai. Since then, the telecom operator has been busy expanding its reach to various parts of the country. Today we have for you a comprehensive test of the Airtel 4G network in Mumbai. We have extensively tested the network in various parts of the city to get an understanding of how much are the speeds varying across the different parts of the city.
Airtel has also launched an app named Airtel Asks which can be used as a medium to communicate with the users of its 4G network. You can give your feedback to the company using the app regarding how is the performance in your area and so on. Here's an overview of the speeds we got: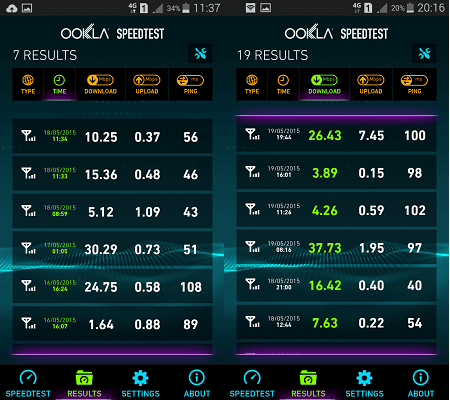 As you can see, the speeds had been fluctuating a lot in the initial phase and they ranged anything from 1 Mbps to 38 Mbps (Downloading). As far as the uploads go, the speed was around the 0.5 to 8 Mbps mark. This was in the phase when Airtel has just switched on the 4G LTE network in Mumbai and platinum 3G was being used as a fall back in cases of poor 4G connectivity. With passage of time, here's what we noticed: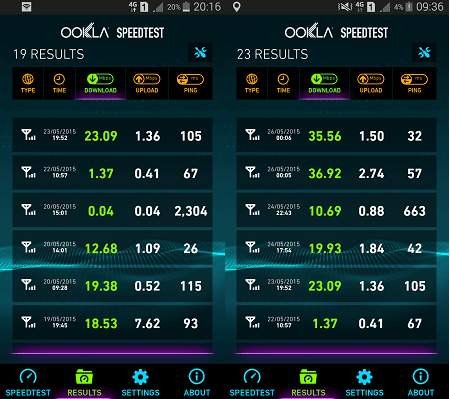 With time, the speeds stabilised a lot more. The lower limit of the speed would usually be around the 10-12 Mbps (Downloading) with the upper limit going as high as 55-60 Mbps at times.
What we witnessed within a fortnight of launch that we were constantly getting speeds around the 30-40 Mbps mark. Talking about the upload speeds, we would get anything between 3-10 Mbps.

The network strength for majority of test was 60-70% and at times was even down to 20%. But we still managed to get speeds faster than the ones on offer in 3G. We regained network strength the moment we switched to 3G. Airtel seems to have covered all areas of Mumbai now and users are reporting speeds