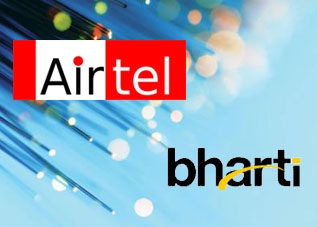 Airtel, the leading Integrated Telecom services provider, has won top honours at the 2009 Frost & Sullivan Asia Pacific ICT Awards.Bharti Airtel was named the Service Provider of the Year and Wireless Service Provider of the Year in the Asia Pacific region for its exemplary performance.
The Frost & Sullivan awards seek to recognize companies that have pushed the boundaries of excellence, rising above the competition and demonstrating outstanding performance.
Manoj Kohli, CEO & Joint Managing Director, Bharti Airtel, said, We are delighted to receive these prestigious awards and I thank Frost & Sullivan for this honor. The awards recognize Bharti Airtel's commitment to technology and business innovation, and globally benchmarked quality of services. It is this commitment that will sustain our next stage of growth as we go deeper into rural areas and bring affordable telecom services to a larger section of the Indian population.
The Service Provider of the Year award was given to Bharti Airtel for its exemplary growth and performance in the Asia Pacific region. The evaluation criteria included key achievements, measurement of revenue and revenue growth, technological innovation, regional vision, strategy and profitability.The selection of Bharti Airtel for the Wireless Service Provider of the Year was based on the parameters of growth in mobile subscriber base, EBITDA margins, market share and ARPU.Bharti Airtel also won three Market Leadership Awards at the 7th edition of Frost & Sullivan ICT Awards announced in 2008. These were in the Large Enterprise Telecom Services, Wholesale Data Services and Mobile Services categories.