Airtel today announced the launch of its Platinum 3G network for customers in Vijayawada and Vishakhapatnam. Airtel's Platinum 3G will boost indoor coverage, enhance voice clarity, deliver faster internet speeds and offer a superior network experience for customers.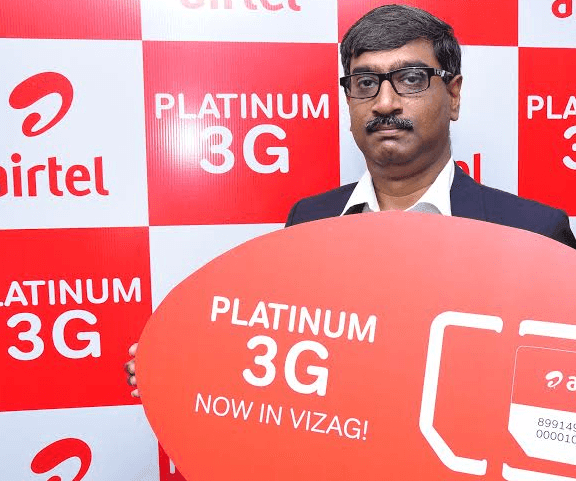 Platinum 3G is powered by dual band spectrum of both 900 Mhz and 2100 Mhz. This service does not require any additional subscription, it is a part of a network service enhancement of our existing 3G network in these cities.
Commenting on the launch of Platinum 3G, Venkatesh Vijayraghavan, Chief Executive Officer, Andhra Pradesh and Telangana, Bharti Airtel said, "As a leader in the telecommunication space, it is our endeavor at Airtel to consistently innovate and make investments that help us move closer to our vision of delivering a seamless network experience to our customers. The launch of Platinum 3G is an integral part of this commitment and will deliver enhanced voice as well as data connectivity for customers on 3G and we will continue to roll out 4G services as well at existing 3G tariffs. At Airtel, we recently launched "Project Leap", a national network transformation drive and look forward to augmenting our data presence to more regions and deliver a compelling network experience for our customers now and in years to come. We invite data savvy customers to enjoy Airtel Platinum 3G and experience our world class 'Smartphone Network'."
In line with our commitment towards making Andhra Pradesh a digitally enabled state, Airtel presently has 1900 3G towns in AP Circle and 4G services in 8 cities.