Everyone is very much optimistic about growth in data market, the next wave of telecommunications. It is saying data is the future. But on my personal take data demand is already high but it is yet to take off as we are waiting to see the price barrier to be broken down.
Recently I had to visit three stores in single day – Reliance World, Tata Docomo Store and a common retailer store. I find everywhere people are queuing up queries on the wireless broadband, unlimited plans & the hidden conditions of them and other stuffs.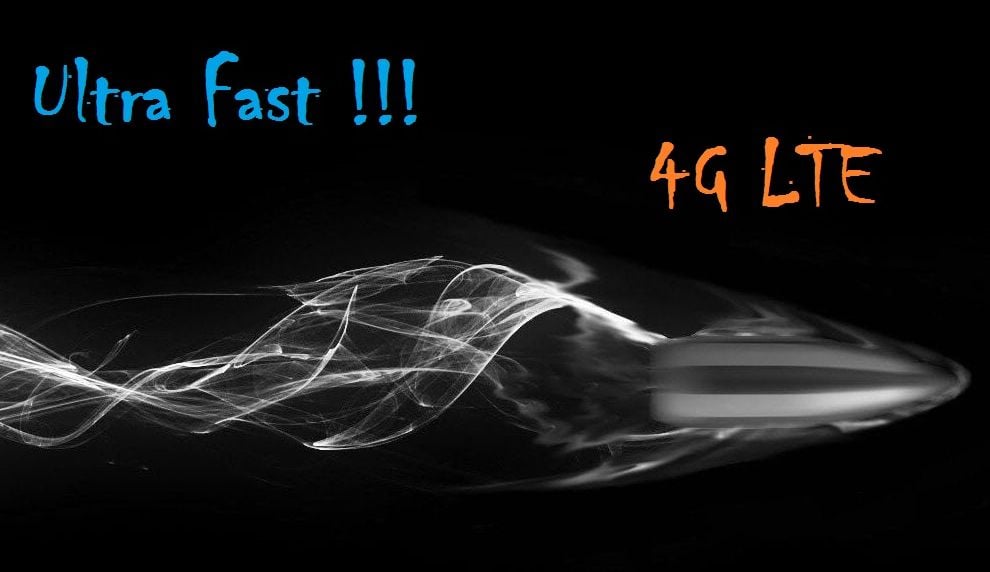 4G/LTE can bring that much-awaited broadband revolution, but it totally depends on the operators as well as government. With the high priced auctions operators cannot roll out wireless broadband with cheap tariff.
In India situation of wired broadband is very poor. In developed countries wired broadband over DSL or cable or fiber is available on almost every homes, and people know about WiFi to share that connection over multiple devices. As a result on these regions people consume lesser data on mobile networks. While developed countries have computers in most houses, here in India a common man goes online for first time over his mobile devices. So people in India will consume more data on mobile networks. Apart from device issues, India's broadband coverage is poor. LTE can be best alternative to provide last mile connectivity/FTTH.
BSNL is not the answer to India's broadband need. BSNL is torn up with government policies, red tapes, employee politics and competition from private players put it into losses. Already BSNL has planned to surrender its BWA spectrum on 2600 MHz band. That's is a good decision as 2600MHz is not an economical band, rather BSNL must procure 700MHz band spectrum for BWA in coming days. BSNL is offering wireless broadband over 3G/HSPA and CDMA EVDO-RevA; but both of networks are either poor in quality or coverage due to no expansion of services and poor maintenance.
Forget BSNL! As we talk about LTE, Qualcomm says Indian operators should try building their own ecosystem of LTE over the spectrum they have. I agree. We can see RIL Infotel is building its own ecosystem around LTE-TDD over 2300MHz. They are going to use SPIRIT-DSP's Video-Voice-over-IP engine over LTE-TD network to offer voice and video calls. In a recent report Infotel will offer MiFi devices i.e. portable/pocket sized WiFi Hotspot devices which will connect 4G to WiFi enabled devices including smartphones, tablets, and laptops. This strategy is cool in a sense as there are fewer device options available on LTE-TD front. Also consumers don't have to upgrade their smartphones or tablets if they are using 4G MiFi Routers.
Infotel understands that microwave based backhauls are not so good while transmitting data at more 1Gbps, so they are laying OFC across India. With these OFC are at place, Infotel can be a wired ISP too.
Delay of rolling out 4G services by Infotel can be justified as Airtel launched 4G with poor coverage & level I LTE which gives very negative experience on 4G. It seems Airtel did rolled 4G out in hurry. Airtel is one of the biggest success story on telecom, its outsourcing model is adopted by many operators, but I must say 4G/LTE is a big flop show from Airtel. Even they now stopped promoting 4G.
Videocon who bagged 5 units of 1800MHz airwave in 6 circles, has announced to launch LTE on its network. Videocon who was not considered as a serious player on 2G until now, is seemed to be take a bold decision. For last couple of months mobile subscriber addition has been slowed down and days of rock bottom tariff is gone; Videocon cannot add more customers on 2G for sure. It is expected that Videocon will use 2 x 1.4MHz for LTE and remaining 2.2 MHz for voice services. Videocon will have better understanding with LTE on 1800MHz. First it would be LTE-FDD which has better ecosystem and it is widely deployed in US and Europe. So many devices are available. Secondly Videocon can be a part of wireless broadband revolution bypassing 3G.
Tikona Digital Networks who secured BWA spectrum in 5 circles [Gujarat, Rajasthan, Uttar Pradesh (east and west) and Himachal Pradesh] is also planning to roll out services on LTE-TD platform starting from middle of 2013. Aircel has similar plans but no details have been available. Though there is no details about device strategy, Tikona CEO Prakash Bajpai told that 4G from Tikona will have disruptive pricing as low as 2-5paisa per MB (translates to Rs 20-50 per GB). It is near to Infotel's earlier plan to offer ultra high speed data at Rs 10 per GB.
Back again let's discuss how to break the price barrier:
3G data can be cheaper if offered via MVNO players. New telecom policy is to come with proper policy on MVNO.
People love 'unlimited', but at the same time youngsters who will consume more data than any other age group understand what FUP is. If the fair usage policy is not fair, they will simply abandon it. Post-FUP speed is important for them.
'True Unlimited' is a nice thing. But operators can offer it on night hours only. In UAE Etisalat is offering 1am – 4am unlimited usage on its 4G/LTE network. It also can be used acid test for the network.
Be innovative: Offer 4G connections at a dirt cheap rate with Cyber Monday or something like that. In new rolled out areas, offer some devices free of cost, so that 4G can be hit by favor of mouth. There must be several plans for different types of customers' needs: Night plans, weekend plans, social plans, VoIP plans etc etc.
Content is important. Offering games, movies or TV is not everything. Think about something like YouTube unlimited for Rs 10 for a week.
4G players can tie up with existing mobile operators, so that 4G data can be sold in a bulk rate but ultimately it will give consumers better choice. MVNO players on 4G or 3G can be game changers like we see in North America and Europe.
Currently EVDO based wireless broadband is mostly dongle based, while 3G/HSPA based high speed wireless internet is used over dongles as well as mobile phones. With CDMA operators are reductant to offer EVDO on mobile phones, EVDO did not get much success beyond dongles; users had to move to GSM as to 3G/HSPA.
Analysts are thinking in the same way – 3G will be costlier than 4G, 3G will become a premier service on mobile phone. But ultra low tariff on 4G & a MiFi device means users can enjoy high speed internet on mobile phones via WiFi. That may kill 3G without proper take off as people don't care about technology; they need best thing in best price to access internet faster & cheaper. Airtel & Aircel have big problem as they have both 3G and 4G, while Tikona and Infotel has only 4G. These 4G-only players' disruptive moves can drive the data growth while 2G and 3G pricing have to be slashed down in a fast way. But only thing 4G players have to confirm is good coverage.