From last couple of days we all became as spectators to experience a unusual change in Indian telecom industry.
Someone hiked their tariffs whereas someone stops its free bundled service like to be paid. Whose to blame! New operators also dared to hiked tariff inspite of poor market share.
In this scenario only one thing seems to e precious that is nothing but customer experience. TRAI already stated that they received maximum no of complaints from biggies like Airtel,Tata ,Reliance & others. Many of ours are tried with tariff hike, poor customer experience, unauthorized vas activation etc. etc.
In case of CDMA segment, players centered their concentration to Data Card business. High end CDMA handset market is lacking because of non availability of OMH RUIM and useless standalone 1X/EVDO plan. And Even 1X/EVDO activation on your existing OMH RUIM may give you terrible experience.
Each one of us may have some kind of problems in the services we are being provided. But sometimes things may not be in your hand today we are going to share a MTS user's experience,One of our beloved reader, Avishek Ghosh from Midnapur,West Bengal had recently bought a Samsung Galaxy Pop(Model No.SCH i559) CDMA OMH Android handset which is well defined for 1X and EVDO accessing. After that he faced some technical problem regarding 1X/EVDO accessing on is handset and finally got his solution.
Here we are mentioning what exactly he narrates:
I am Avishek Ghosh from West Bengal .My MTS No. is 915355xxxx. Currently I am using Samsung Galaxy Pop CDMA OMH android handset with my existing MTS CDMA connection. At first I was facing problem to transfer my number to OMH RUIM due to unavailability of blank OMH RUIM cards for 9153XXXXXX series from MTS.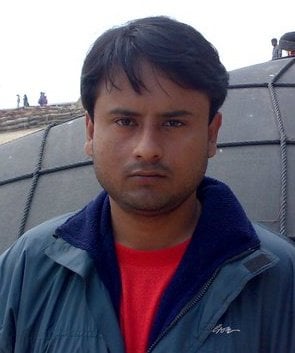 After getting my much awaited OMH sim I was very happy because I thought that from now I would be able to access 1X & EVDO internet service on my Samsung Galaxy Pop, but all of my expectations went in vain when I saw that I was being unable to access internet on my Pop CDMA with MTS OMH sim.
I contacted with MTS Customer Care then n there & able to know that my 1X internet service is activated from their end. But still I am not able to access internet (neither 1X nor EVDO) with my Galaxy Pop. Then I inserted that MTS sim in my other OMH handset Samsung Metro TV (model no.M519) and found that its working i.e. I can access 1X with it.
I tried with other OMH MTS RUIM's in my Galaxy Pop android handset but none of them working with it rather all therse RUIMs are working with other Samsung handsets. When I was trying to connect any kind of internet activity in my Galaxy Pop with MTS OMH card, the error shows "data connectivity problem. server failed to communicate". I tried with different manual OMH settings but the problem remains same.
But surprisingly I am able to surf/access internet service in my Samsung Galaxy Pop CDMA handset with Reliance OMH RUIM cards without any flaw. Even after detecting my handset Reliance CDMA also offered me free EVDO access upto 10GB. Sounds good, but still Reliance is not my primary operator and there is no EVDO service from Reliance in my hometown whereas MTS has.
I mailed my issue to their CC, Nodal Officer, Appelate authority of CSD dept. of MTS. Once Mr Jitendra Kumar of MTS visted Midnapur & meet with me & checked my handset. In the mean time I got a call from MTS corporate office,they asked me about my problem & assured me that my problem will solve asap.
After few days MTS activated EVDO service specially in my number but the main problem till remains unsolved. Then MTS requested me to come to Salt Lake, Kolkata(their regional HO of ROB & Kolkata circle).
I went there & got a mentionable warm welcome from them. They checked my handset & RUIM. Then they tried my handset with another EVDO activated RUIM sim card. Wow first time I have seen EVDO is working with their provided SIM in my Galaxy Pop. After some examination with my handset & RUIM they ask me to allow for 1-2 days more to them to solve the problem.
They told me that it was due to some internet provisioning issues from their end & some other critical technical matters. I got many calls from Kolkata head office & Chennai Technical Dept. within next 2 days. At last that problem solved just at the 2nd day as they promised. EVDO started working in my Galaxy Pop with my own OMH RUIM.
Now I am able to access EVDO service on my Pop handset with MTS OMH RUIM without any problem @ Rs 2/MB. Hope they will introduce some internet plans for mobiles both for 1X /EVDO soon as there is no data packs for mobile 1X/EVDO users.
I am really thankful to MTS & MTS's officials of Kolkata which includes Mr.Alok Tiwari,Mr.Jeetendra Kumar,Mr.Animesh Hati,Mr.Debashis & others .
Thanks to MTS & MTS's staffs for their effort,co-operation & precious time to solve my problem. I got the greatest possible help from MTS regarding this issue. I am really thankful to MTS and can declared myself as a satisfied customer. Overall, Avishek Ghosh is quite satisfied with MTS and its duty of every operator to make its customer Happy .
Have you ever faced any kind of technical crunch from a operator was they able to help you out on it how was the overall response do let us know via comments.
Like to get featured in Sunday Customer Speak Section do share your experiences with proper proofs attached via Email we would love to cover it .