Uninor, the Norway-based telecom operator Telenor's Indian unit, is all set to rebrand itself as Telenor India on the 23rd of September reports Hindustan Times. Uninor's holding company, Telewings Communications Services Pvt Ltd, which operates the Uninor brand, was recently absorbed as a 100 percent subsidiary of the Telenor Group. Telenor group is a leading telecom service provider with presence in 12 countries across Scandinavia, Eastern Europe, and Asia. It also holds 33% stake in the Amsterdam-based Vimpelcom, which runs operations in 18 countries.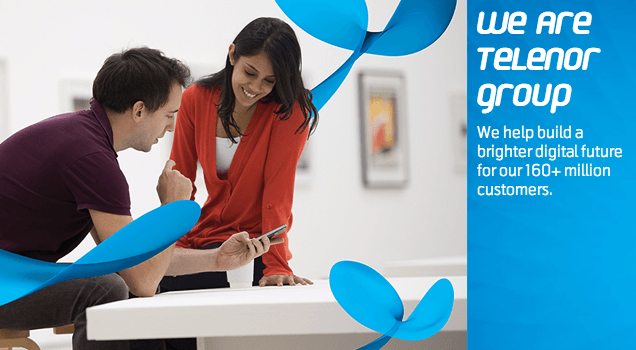 After the quashing of its UAS licence by Supreme Court in 2012 , the joint venture between Telenor & Unitech end up. After that, Telenor participated through a new venture, Telewings, in next telecom auction, in which they secured spectrum in 6 regions. They also won license to offer services in Assam in the last auction, and they are all set to launch the network soon. Hindustan Times is reporting that Uninor officials have claimed that the entity Telewings Communications Services Pvt Ltd has been changed to Telenor (India) Communications Pvt Ltd reported.
Telenor has appointed leading advertising firm, Paris-based Havas for its rebranding. We're expecting there would be no change in the logo, as the existing logo of Uninor was the same logo that Telenor uses in all its operations. It seems that the company wants to focus on providing data to consumers as this is being called a data age. They can't survive too long without adequate data-supported network. Thus, it has skipped 3G auctions, and havent tried to procure 3G licences, but they have shared earlier they want to focus on narrow band 4G on 1800 MHz band.
Earlier, Uninor also announced that they would like to take benefits from spectrum sharing policy for its future services.