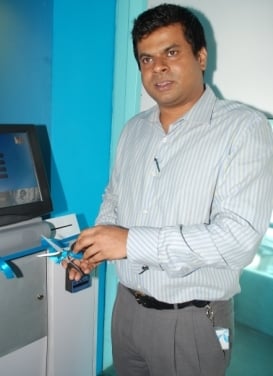 Uninor today launched 7 exclusive Company outlets across Andhra Pradesh – Hyderabad, Warangal, Vishakapatnam, Guntur and in Kakinada.
The Uninor store is operational six days of the week to facilitate its customers with all sales and customer service activities.
Each Company Outlet employs 6 Customer Relationship Executives (CRE) and a Franchisee outlet employs 2 CREs.
The Company outlets in Hyderabad are located at Panjagutta, Madhapur, Kukatpally while the Franchisee outlets are located at Ameerpet, Miyapur, Malakpet, RTC Cross Roads, Vanasthallipuram and Bowenpally.
"Uninor's outlets are all experience stores – a one-touch interface for Uninor customers across Andhra Pradesh. We look at setting ourselves apart in customer service with our personalised service, IT systems and tailor-made products" said Dushyan Vaithiyanathan, Executive Vice President, AP, Uninor. On products and services, he added "Our products and price models are designed with a long term customer relations perspective and not short term wallet share of the customer. We are targeting a segment that demands quality and service, at affordable prices. We are focused in positioning ourselves in this segment."