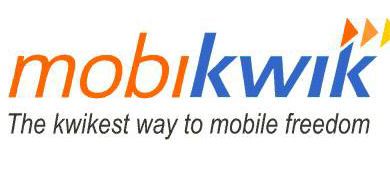 So you have run out of currency and want to recharge but you are wondering what's the best plan available but then again your usage varies every month not a problem. All these solutions are just a website away.
Check out mobikwik.com The latest in mobile solutions, it allows you to recharge your mobile with a true flexi recharge for any denomination including the internet recharge.
For those who want to find out what's on offer, mobikwik has a comprehensive search mechanism to find the best offers on recharges and top ups.
The search engine also get you the best prepaid plan based on your usage. It has an in-built account book of sorts, which keeps track of all yout previous recharges and payments and lets you go over your transaction history at any point in time. Not only does it provide this but also presents you a bill for your rechrge that can be used to re-imburse the payments from the cost bearer (like your office or company etc.)
Family and friends are as important in your life and you can now take care of their recharging needs to. It allows you to add upto 20 numbers for free and do their recharge from your account. So everything happens in a single account keeping you free from managing multiple accounts.
And just in case you were thinking this is biased to only pre-paid numbers, think again, because this allows you to register with your post paid numbers and still operate the recharges for pre-paid numbers of your friends and family. Recharging is as simple as an SMS away.
Load up for Mobikwik account and whenever you need to recharge for your family or friends you can do the same from anywhere by just sending an SMS. Mobikwik comes with a built in feature for regular recharges. Don't bother yourself with keeping track of your recharging, instead just schedule a recharge of fixed amount every week or evry month and you are free to keep communicating over your mobile and as many other numbers.
Mobikwik comes with a fail safe mechanism. What this means is that if your recharge is unsuccessful, your account will not be charged. In the case of successful recharge the money is deducted and your account is updated immiediately for your reference. It also allows you to transfer funds back to your bank account from Mobikwik. This means that your Mobikwik account is as safe as it could be.
Finally a good portal always comes with a handy service and so does Mobikwik, with a 24*7 customer support to assist with all your queries and questions.