Reliance Communications joins the league of biggies by hiking the tariff indirectly. Rcom revises its one of the most popular long term special tariff voucher - STV74 or Ugran plan.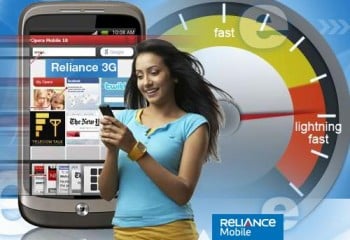 With the latest revision there are some changes on STV74. First the validity was cut to 90 days from earlier 180 days, which is as per with TRAI's directive (check, all operators are now offering 90 days validity on similar packs.) Now with STV74 you will get onnet local calls at 1paisa per 6 seconds (i.e. 10p/min), local offnet calls at 1p/2sec (i.e. 30p/min). Subscribers opt for STV74 will get full talktime on all topups starting from Rs 10.
The things you will miss are - now there is no SMS benefits with this pack, Local and STD landline call charges are now 1.5p/sec (i.e. 90p/min) and validity reduced to 90 days only.
Inputs : Tharun george