While RCOM CDMA subscribers are getting frustrated over messed up 4G migration and uncertainty over 4G network go live date, RCOM has silently announced tariff for its soon to be live 4G service. The new data packs are applicable for both WiPOD data card subscribers and 4G mobile data users. Along with data packs, RCOM has also announced calling and SMS STVs with Full talktime offers.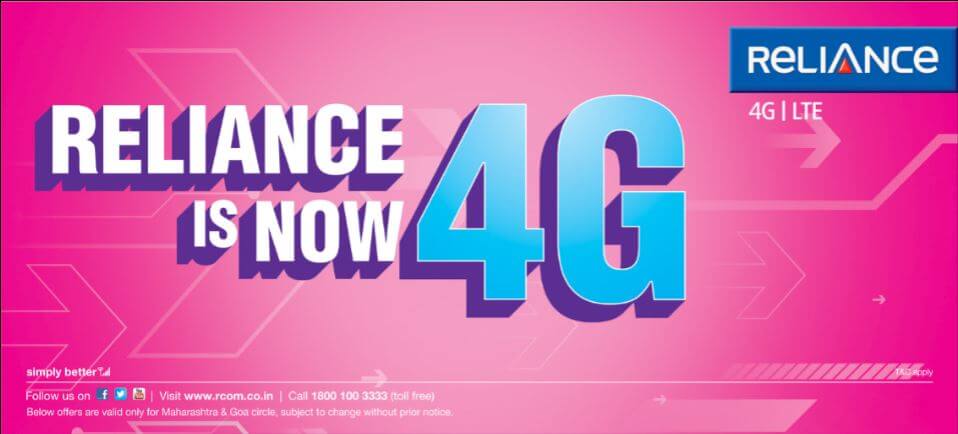 4G Data Packs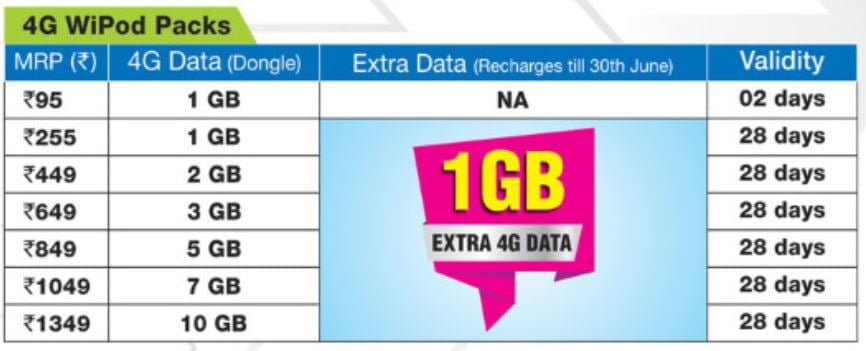 RCOM has identical data packs for both 4g WiPod datacard users and 4G mobile data users. However, 4G WiPod users get 1GB extra on all packs above Rs 255 as special offer till 30th June. The Rs 95 4G data pack offer 1GB 4G data for 2 days, while Rs 255 data pack offer 1GB for 28 days.
Similarly, Rs 449 data pack offer 2GB and Rs 649 offer 3GB for 28 days. The Rs 849 and Rs 1049 data packs offer 5GB and 7GB data respectively for 28 days. The highest data pack available is Rs 1349 offering 10GB data for 28 days.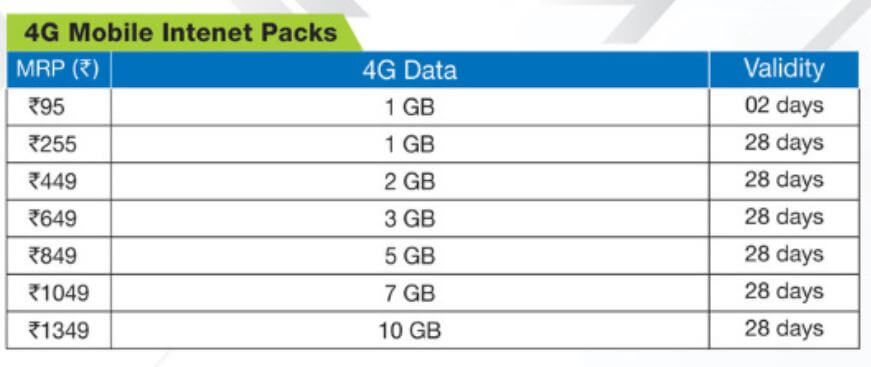 Call and SMS packs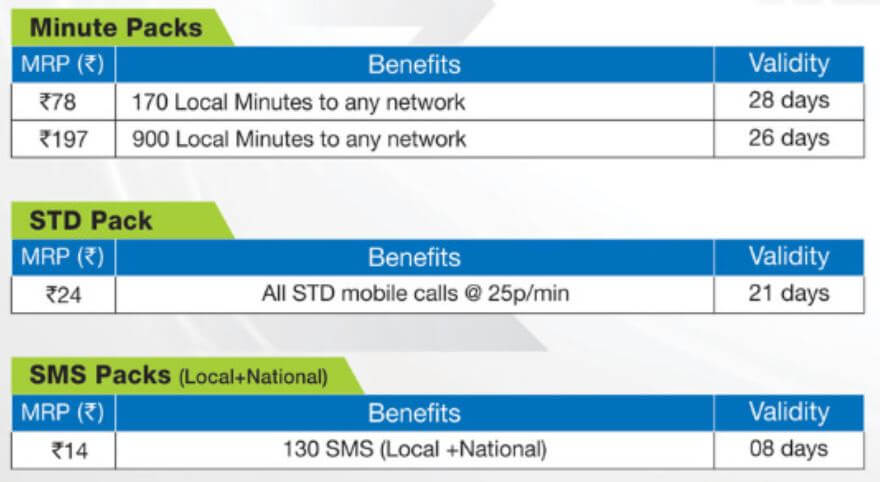 The calling and SMS STVs offered on 4G are similar to RCOM GSM offering as 4G subscribers will have to fall back to 2G/3G to make and receive voice calls and SMS. The Rs 78 and Rs 197 minute pack offer 170 and 900 local minutes to any network for 28 and 26 days respectively. The Rs 24 STD rate cutter offer all STD calls at 25p/min for 21 days. The Rs 14 SMS pack comes with 130 Local/National SMS for 8 days.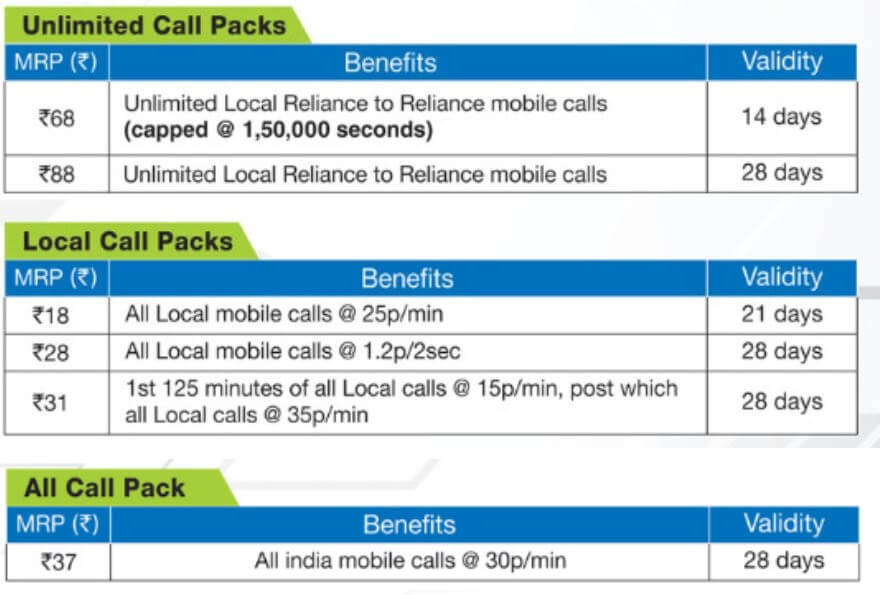 The Rs 68 and Rs 88 unlimited Reliance to Reliance mobile calling pack which comes with validity of 14 and 28 days respectively. Local calling packs Rs 18 and Rs 28 offer local mobile calls at 25p/min and 1.2p/2sec for 21 and 28 days respectively. Apart from above voice packs, RCOM has also introduced Rs 37 pack offering all india mobile calls at 30p/min for 28 days.
Full Talktime and Extra Talktime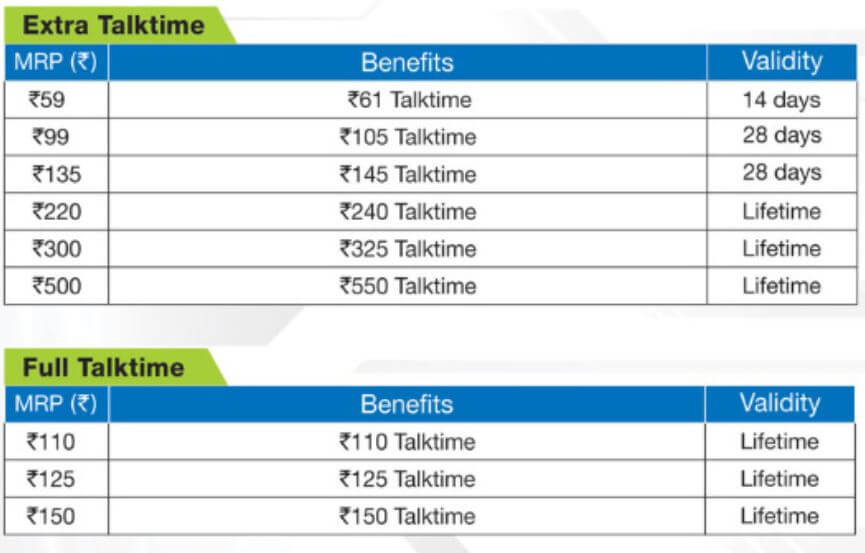 RCOM is offering full talktime on recharges of Rs 110, Rs 125 and Rs 150. Apart form the full talktime offer, extra talktime is offer on recharge of Rs 59, Rs 99 and Rs 135 with limited validity. While Rs 220, Rs 300 and Rs 500 comes with extra talktime with lifetime validity.
TT Perspective
RCOM 4G data packs are similar to what incumbent operators currently offer for 4G/3G. The data packs are very expensive when compared to earlier RCOM CDMA/EVDO offering and even more expensive than its current 3G offering. The only advantage of using RCOm 4G would be additional coverage that could be offer by 850MHz airwaves. In terms of speed also RCOM may not be able to match incumbent operators who has more than 5MHz spectrum in 1800Mhz and 2300MHz bands.
What you think about 4G data packs introduced by RCOM?
Inputs: Steven Desouza
Note: Do cross check with Rcom customer care before opting any plans. These plans were shared by a retailer who hails from M.H and Goa circle we couldn't verify it independently.