OnePlus 6, the flagship phone by the Chinese manufacturer received the OxygenOS 5.1.8 software update in mid-June. Earlier this month, the OEM shipped the OxygenOS 5.1.9 update. However, instead of bringing improvements the previous update has likely messed up with the flagship phone and the users are not happy about it. Reportedly, OnePlus 6 users who currently have OxygenOS version 5.1.8 running on their phones are facing flickering screen issue on the adaptive brightness mode, especially while running apps and browsers with white background or vivid colours. Also, these people haven't been able to spot a fix till now from the company's side.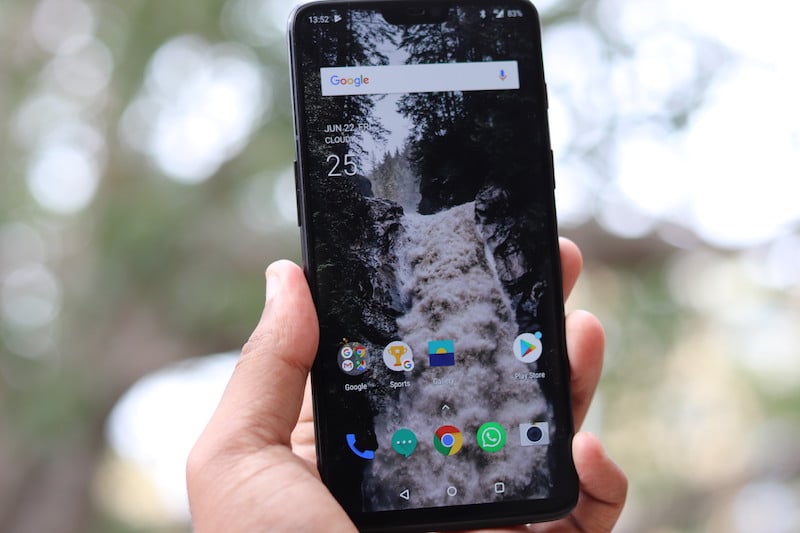 OnePlus users took to the OnePlus forum to report the issue, where conversations about the bug happened at length. Users also highlighted that the adaptive brightness mode was not working and the flickering increased under direct sunlight. OnePlus 6 users on Reddit iterated over the same issue. However, a few people have found a way out of the problem, which is to use a third-party app called Lux. On the other hand, some people have gone as far to say that the flickering is more of a feature rather than a bug since OnePlus is reported to be using PWM at 236Hz for screen brightness adjustment.
Some users also expected that the issue would be addressed in the version 5.1.9 of the OxygenOS, however, to the users' disappointment the problem still exists even after upgrading to OxygenOS 5.1.9. One user found a trick out of the issue by clearing the cache. However, there is no one to tell how permanent of a solution this is.
It is notable that this year 'flickering screen' is not the only issue that OnePlus users have faced. The OnePlus 3 and OnePlus 3T users running OxygenOS 5.0.3 also faced severe battery drain on their phones after an update. A post on XDA developers has also highlighted the 'screen flickering' problem; the person has also written that the issue surfaces only when the brightness is notched up to 100% with the adaptive brightness turned on. The only thing that OnePlus 6 users can do right now is to wait and see when OnePlus rolls out a fix for this issue.