Nokia is trying to reclaim its lost glory, yet again. After selling off its Lumia division to Microsoft. Today, the Finnish brand announced a new partnership with HMD global, which now licenses Nokia's intellectual property. HMD global will be working on producing a new range of smartphones and tablets with Nokia.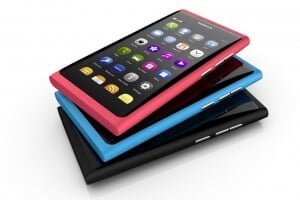 For heads up, HMD global is headed by Arto Nummela, who used to work for Nokia, but left because of the company's alliance with Microsoft. HMD has accepted on certain conditions with Microsoft to get the rights for using Nokia's name. It also grants it permission to make some design-driven changes to the brand as well. Nummela will be made the CEO for the brand once the deal is sealed.
Foxconn also has a fair share of role in this dealing. The company has bought feature phone division of Nokia from Microsoft for $350 million. Interestingly, HMD global and Foxconn already have an agreement to work hand in hand. The said agreement is referred "to support the building of a global business for Nokia-branded mobile phones and tablets."
To recap, Nokia N1 tablet was manufactured by Foxconn in collaboration with Nokia and HMD. Nokia will also be on the board of directors at HMD global and it will be setting "mandatory brand requirements and performance-related provisions." Looks like the partnership between Nokia, Foxconn, and HMD global might turn out to be fruitful for the revival of Nokia. We might even get to see wearable devices in the wake of the newly formed partnership.