Nokia has announced a beta version of HERE Maps for Samsung's Android smartphones as well as Tizen based smartphones and smartwatches. HERE Maps service will be free for Samsung's Android smartphones for the time being after which it might be released to all the other Android smartphones through Google Play Store. HERE Maps will also power the Navigator app which will come pre-installed on the recently announced Samsung Gear S smartwatch. HERE Maps service is available for 200 countries and offers voice-guided turn-by-turn navigation as well as an option to download maps for offline use.
The HERE for Gear app can run independently on the recently released Samsung Gear S thanks to its inbuilt 3G and GPS capabilities. Users can pair their Gear S smartwatch with a compatible Samsung smartphone for syncing the route information after which they can use any device as per their liking and ease of use. Through Glympse services in the app, users can share their real-time location with anyone.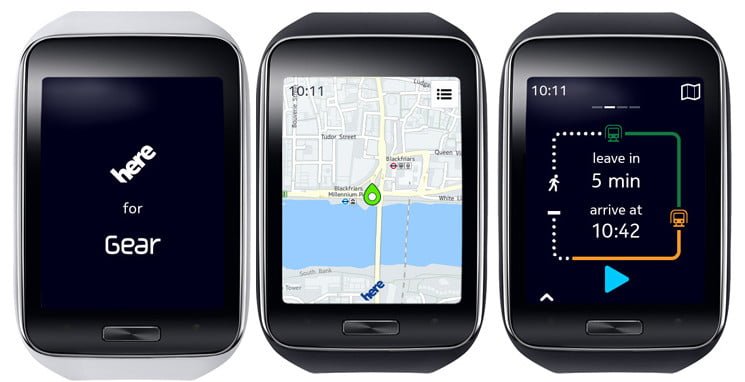 Computer science engineer turned technology blogger. Following consumer electronics industry closely from 2006, he can now predict pretty much where the market is heading. He has a dream to own Android, Windows Phone and iOS smartphones all at the same time.