"In a digital world, change is inevitable" - the mailer started with similar meaningful lines and then just bought this hike news for already existing MTS subscribers who are already on 999 Postpaid plan with 40GB Total = 20GB Day and 20GB Night after which speeds are capped. To the new customers the plans are already revised with reduced benefits.
Plan Revised Intimation mailer from MTS :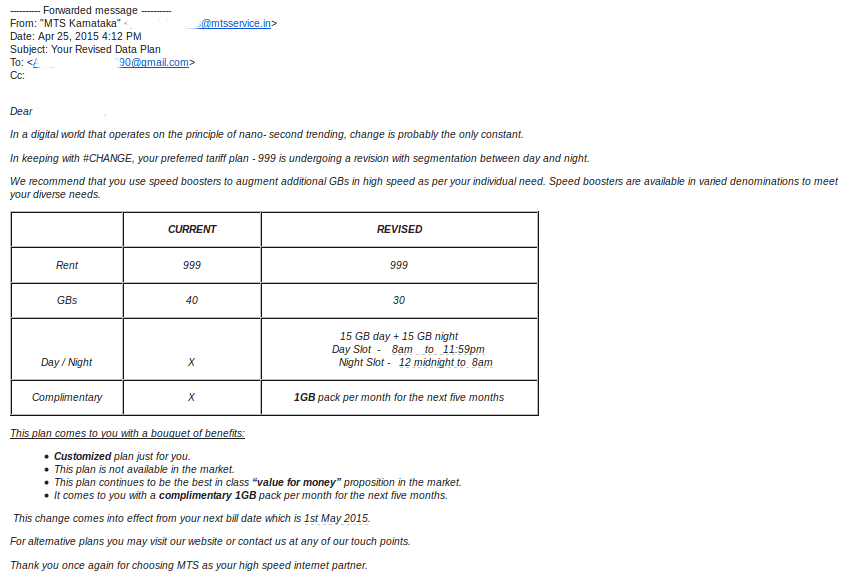 Benefit available for New Customers :
So, as an already existing customer you get 6GB Data benefit over new customers and 1GB complimentary pack per month for next five months . Dear Readers do let us know how do you feel with this move from MTS ? Are you willing to be loyal with MTS or make a switch to Reliance Data Card?
Note : Personalized mailer, may or may not be the same with your account/circle. Please check with respective circle's cc before coming to conclusions in your case.