Multiple mobile handset vendors as well as OEMs are in collaboration with telecom operators in India for faster 4G LTE network rollout. India uses TD-LTE technology for the deployment of 4G networks over Band 40 (2300 MHz). Earlier, this technology was being used only by China and India but now, more and more countries in Asia are adopting it due to its lower cost of deployment when compared to LTE FDD.
Nokia is in talks with all the Indian operators who have 4G licenses to adopt its 4G LTE compatible handsets. Nokia says that their handsets are 4G ready since 2012 but I am not sure if they are compatible with 4G LTE bands in India. Recently, they have launched the Nokia Lumia 635 which they claim is their cheapest smartphone with 4G connectivity but it is compatible with 1800 MHz band only and not 2300 MHz. Not even high-end devices like Lumia 1520 and the upcoming Lumia 930 are compatible with 2300 MHz band.
But, Bharti Airtel, Idea Cellular, Vodafone India and Reliance Jio Infocomm have also bought licenses for band 1800 MHz with the intention of offering 4G services. So, chances are that Nokia might launch special 4G versions of its Lumia smartphones with 4G capability in India as they further with tie-ups with operators. This means that Indian consumers have to wait a bit to use 4G on these phones as there is still time when operators start using this new 1800 MHz band.
Apple on the other hand, has launched iPhone 5S and iPhone 5C last year in India, both of which support all 4G LTE networks which are being used worldwide, thanks to the latest multi-mode LTE radio chip from Qualcomm (most probably MDM9x15). Both the devices support Cat 4 LTE which can do a maximum theoretical downlink speeds of 150Mb/s.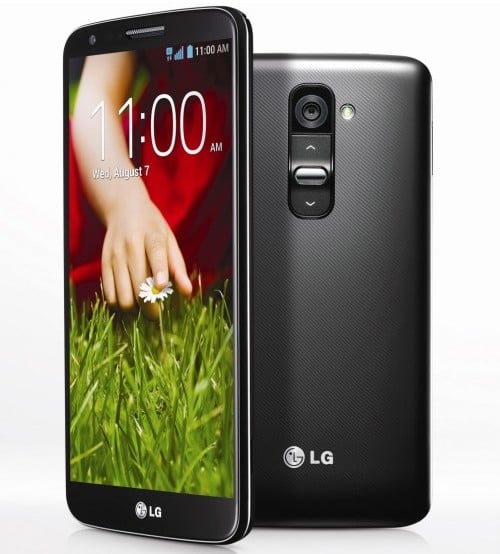 Qualcomm, a leading manufacturer of 4G LTE compatible SoCs and radio units for smartphones, is working with Airtel and multiple handset vendors like LG and Huawei to release 4G LTE handsets in India. Recently, they conducted a '4G LTE Experience Drive' in Bangalore where people can experience Airtel's 4G LTE networks on LG G2 4G version which is available at a price of Rs 46,000 in India.
Even China has offered the 2300 MHz band to its telecom operators for 4G network rollouts, similar to India. This means that any smartphone released in China with 4G LTE will also be automatically compatible for use on Indian 4G networks as well. Chinese smartphone brands like Huawei, Gionee, Xiaomi and Oppo are known for offering great hardware at pretty cheap price tags and many of them are either already present in Indian market or, are planning to enter very soon. As we reported earlier, Huawei had launched Ascend P1 LTE in collaboration with Bharti Airtel with commercial availability in Bangalore, Kolkata and Pune.
Consumers can experience 10 times the download and upload speeds using 4G networks when compared to older 3G HSPA networks. Also, the cost of deployment for 4G LTE is not that expensive for operators. Bharti Airtel has already started offering 4G at the same price as 3G plans in Bangalore and other cities are to follow soon. Until recently, Airtel offered 4G LTE only through data cards but it started data connectivity for mobile phones on 4G networks while the calls are still being operated through older 3G networks. 4G networks are faster yet more efficient in terms of power usage as well as performance offering longer battery lives in mobile phones. So, 4G LTE rollout is a win-win situation for both, operators and consumers in India.