To move ahead with the technology and to facilitate the easy booking of tickets IRCTC is encouraging users to transition to its e-wallet. Like other applications like Paytm and Freecharge this e-wallet by IRCTC will allow the users to pre-deposit money in the wallet, and then later they will be able to use it for ticket booking. Also, the latest update will allow the users to book tatkal tickets using the application which was previously not possible.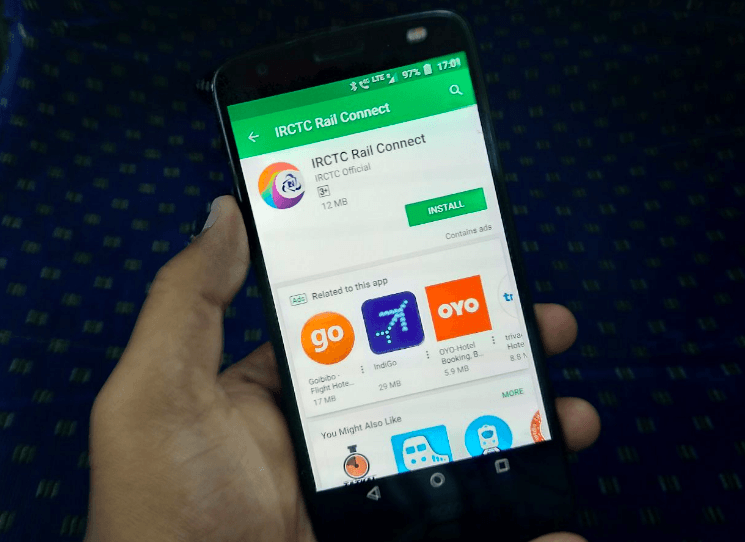 On its website IRCTC also highlighted the fact "Like other e-wallets — Paytm and Mobikwik — IRCTC e-wallet allows its users to deposit money in advance with IRCTC, which can be used as a payment option while booking train tickets. This e-wallet facility of IRCTC will help you save time by eliminating payment approval cycle."
It is noteworthy that not much long ago, Rajen Gohain (Minister of State for Railways) made an official statement saying that the government would intensify attempts to strengthen the online ticket reservation system. As a part of that development IRCTC also notified users that if a train got cancelled from the source, the ticket amount would automatically be refunded to the user's account through which the payment was made in the app. IRCTC also tweeted about the same "PNR (passenger name record) will be automatically cancelled. Refunds will be processed in the same account through which payment was made."
Also on the similar lines to the ticket booking application, IRCTC has also launched the Food on Track app which will allow the users to order food onboard the train. The authority also tweeted about the same "Now your favourite food is just a click away even during Train Journey! IRCTC brings to you delicious meals from a restaurant of your choice." To keep a stringent check and to ensure customer service, the officials also said that the cost would be borne by IRCTC in case food provider does not issue the bill to the traveller.
The Food on Track app will also have the functionality to auto cancel the order in case of cancellation of PNR.