The Indian government today extended the date of linking Aadhaar with PAN until March 31, 2018. Previously, the deadline was until December 31, 2017. This is the third time extension from the government as the most number of people across the country are yet to link their Aadhaar with PAN card.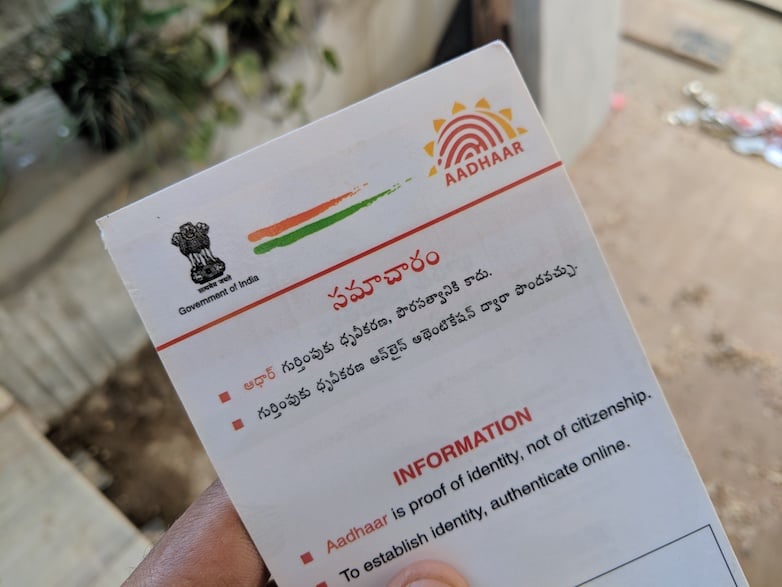 "The Centre had already informed the Supreme Court that it is willing to extend until March 31 the deadline fixed for mandatory linking of Aadhaar to avail various services and welfare schemes," said a report of Press Trust of India.
"It has come to notice that some of the taxpayers have not yet completed the linking of PAN with Aadhaar," the report further added. It is also revealed that out of 33 crore PANs in India, only 13.28 crore are found to be linked with the 12-digit biometric ID.
That said, the mandatory mobile number and Aadhaar linking's deadline is still February 6, 2018, but it might receive an extension as well.
"Therefore, to facilitate the process of linking, it has been decided to further extend the time for linking of Aadhaar with PAN till March 31, 2018," said the finance ministry. Starting this year, the government has made it mandatory to submit Aadhaar number while obtaining a new PAN.
"Section 139 AA (2) of the Income Tax Act says that every person having PAN as on July 1, 2017, and eligible to obtain Aadhaar, must intimate his Aadhaar number to the tax authorities," the report added.
At the same time, the Supreme Court has set up a five-judge constitution to hear the plea of petitioners who are against this move of the government of linking Aadhaar with various services. The government is making it a mandatory linking on the grounds of the right to privacy.