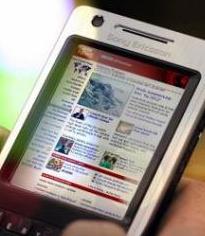 Looks like the honeymoon is over for subscribers as major operators like Vodafone Airtel and Idea has threaten to exit 3G services due to the dispute over the 3G roaming pact.
As per the reports on IBNLive Bharti Airtel Chairman Sunil Mittal, Idea Cellular Chairman Kumar Birla and Vodafone CEO Vittorio Colao have written a joint letter to the PM.They want a refund of the 3G spectrum payments if intra-circle roaming is not allowed.
The letter cites for a refund of the auction payment with interest as well as compensation for all capital investments made in 3G.
With the help of 3G Intra Circle Roaming Agreements (ICRA) Vodafone, Airtel and IDEA Cellular offered commercial 3G Mobile and Data services to their subscribers with Pan India coverage where they currently don't have 3G spectrum and licenses.
TRAI said this is a violation of the terms of the licence with serious financial implications for the government.
Intra circle roaming is not practically illegal as it is already between some operators who are offering 2G services, but here in this case these operators work together as an entity to offer pan India 3G operations. Airtel, Vodafone and Idea are not only offering 3G services to their subscribers while on roaming, they also offer commercial 3G services in those circles where one has spectrum and others don't have. It is completely illegal and pose a security and financial threat to the government. What these operators is doing, is similar to if Uninor, Videocon & other 2G players start 3G services in circles using other operators' 3G spectrum.
What's your take on this do you think its a good practice to provide 3G services using ICRA or should operators abide by the rules of TRAI? Do let us know your views by comments.