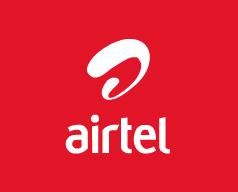 The Comptroller and Auditor General (CAG) of India rapped the Telecom Ministry for providing Bharti Airtel an undue benefit of Rs. 499 crore by allowing them to merge Chennai circle with Tamil Nadu during 2005, in a hasty manner. The prescribed order was issued in September 2005.
According to the order, UAS licence for Chennai SA was extended from November 2014 to September 2021. This extension was sanctioned in a hasty manner that many of its aspects were not examined by the Government. The proposal that sought the extension of license period due to merger of licenses were not analysed for their cost benefits, and hence, it made a serious impact on the government revenues. No fees was also levied for the extension.
"The issue of extension of the license was neither examined nor proposed in the note put up for approval of the competent authority on August 12, 2005 by the officials of DoT, but later on included in the office order issued on September 15, 2005," the CAG reported.
The service area merger order also stated that licence fee of the merged Tamil Nadu service area would be 10 percent of adjusted gross revenue, which covers the revenue earned from telecom service only.
However, for the licensees who were paying licence fee at the rate eight percent in Tamil Nadu service area, the licence fee was fixed to nine percent, instead of the 10 percent for the period from October 1, 2005 to March 31, 2008.
"The financial implication due to this reduction of licence fee was calculated by value added service wing of DoT as Rs 3-5 crore annually, but details of which were not available on record," the CAG said in the report.
The merger was carried out in the state of Tamil Nadu, but the subscribers from other three states – Maharashtra, Uttar Pradesh and West Bengal were ignored. Hence, the subscribers from these states could not enjoy the benefits of merger.