Bharti Airtel Limited today announced its audited consolidated IFRS results for the first quarter ended June 30, 2015. The consolidated revenues for Q1 16 at Rs 23,671 crore grew by 3.1% over the corresponding quarter last year. Consolidated Mobile data revenues at Rs 3,459 crore grew by 56.9% Y-o-Y, uplifted by data traffic growth of 86.5%.
India revenues reported a growth of 10.0% Y-o-Y, led by 22.2% in "airtel business? (B2B) and 15.8% in Digital TV. Adjusted for the impact in reduction of termination rates, India revenues grew on an underlying basis by 12.7% and Mobile revenues by 12.2% Y-o-Y. Mobile Data revenue at Rs 2,609 crore registered a growth of 67.3% Y-o-Y in India, uplifted by increase in the Data customer base by 25.8% and traffic by 83.4%. Data ARPU has moved up by Rs 42 to Rs 181 in Q1?16, led by 42.7% increase in data usage per customer. Mobile Data revenues contribute to 19.2% of Mobile India revenues vis-à-vis 12.4% in the corresponding quarter last year.
In a statement, Mr. Gopal Vittal, MD and CEO, India & South Asia, said: "The year has begun on a healthy note, with underlying revenue growth accelerating to 12.7% in India. Our customer base has continued to steadily expand. Mobile minutes and data traffic have grown by 7.4% and 83.4% respectively. I am pleased that our revenue growth is broad based across all business units, especially the domestic enterprise & corporate segment, which saw revenues grow by 18.1%, and DTH business which had a underlying topline growth of 26.8%. Our capex programme is mostly directed at increasing 3G / 4G coverage and improving all-round customer experience".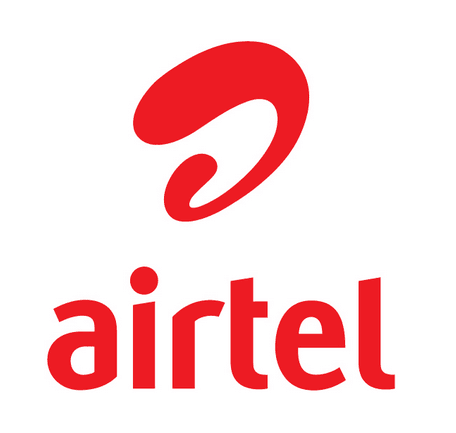 In constant currency terms, Africa revenues grew by 1.0% Y-o-Y. Data revenues stood at $ 128 Mn with growth of 48.5% Y-o-Y, led by increase in Data customer base by 31.9% and traffic by 111.6%. Data ARPU increased to $ 3.3 from $ 3.0 in the corresponding quarter last year. Data revenues contribute to 12.9% of overall Africa revenues vis-à-vis 8.8% in the corresponding quarter last year. Active Airtel Money customer base increased to 7.0 million, boosting the total transaction values on Airtel Money platform by 72.6% to US$ 3.3 Bn.
In a statement, Mr. Christian de Faria, MD and CEO, Africa, said: "In the first quarter, Airtel Africa has set the pace for the year, with customer base growing by 13.4% to 78.3 million. Customer churn has been reduced from 7.0% to 5.4%, as a result of customer lifecycle management programmes. Minutes grew by 16.0%, while data volumes have more than doubled. The data customer penetration at 16.6% reflects the untapped potential in the internet space. I am particularly delighted to report that 7.0 million Airtel Money customers are transacting more than $ 1 billion of money every month. We are also satisfied with continued profitable growth in Nigeria".
Highlights for the first quarter ended June 30, 2015
~ Overall customer base stands at 331.9 million across 20 countries, up 10.7% Y-o-Y.
~ With 318.0 million wireless customers, Airtel is now clearly the No.3 in the world in customer base terms
~ Consolidated total revenues at Rs 23,671 crore, up 3.1% Y-o-Y
~ India revenues up 12.7% Y-o-Y on underlying basis
~ Mobile data traffic at 119.8 billion megabytes in the quarter; growth of 86.5% Y-o-Y
~ Consolidated Mobile Data revenues at Rs 3,459 crore, up 56.9% Y-o-Y
~ Consolidated EBITDA margin up 1.1%; EBIT margin up 1.7% Y-o-Y
~ India EBITDA margin at 40.4%, up 2.1% Y-o-Y
~ Net Income at Rs 1,554 crore, up 40.2% Y-o-Y