The next-generation tablet ipad2 is now in India, starting today Indian consumers will be able to buy iPad2 from all leading retail stores across India.
Apple iPad 2 features an entirely new design that is 33 percent thinner and up to 15 percent lighter than the original iPad, while maintaining the same stunning 9.7-inch LED-backlit LCD screen.
iPad 2 features Apple's new dual-core A5 processor for blazing fast performance and stunning graphics and now includes two cameras, a front-facing VGA camera for FaceTime and Photo Booth , and a rear-facing camera that captures 720p HD video, bringing the innovative FaceTime feature to iPad users for the first time.
Though it is thinner, lighter, faster and packed with new features, iPad 2 still delivers up to 10 hours of battery life that users have come to expect.
The 16GB Ipad2 without 3G has been priced at Rs 29,500 and the 64GB with 3G has been priced for Rs 46,900.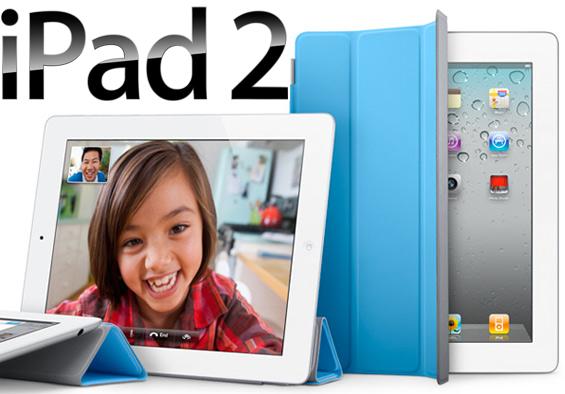 To know more about Product Availability in your city you may call on Apple sales Inquiry Number for India 1800 425 4646 (toll free) or 080 2574 4646, SMS "SALES" to 54646 or email indiasales@mac.com.