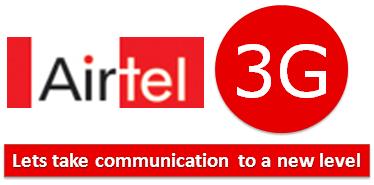 Bharti Airtel, which has been at the forefront of the mobile revolution in India, today said that it will launch its 3G services before the end of 2010.
Airtel successfully bid for 3G spectrum in 13 telecom circles across India and is rolling out state-of-the-art networks in these geographies.
These 13 telecom circles which  includes key metros such as Delhi, Mumbai, Bengaluru, Chennai and Hyderabad, which account for 21% of all data traffic in the country and are expected to have the strongest uptake of 3G services.
Bharti will be deploying high speed HSPA networks provided by Ericsson, Nokia Siemens Network and Huawei. The High Speed Packet Access network will be the best in world in terms of technology and will enable high peak user throughputs.
In 2006, Bharti became the first Indian operator to launch 3G services when it started 3G operations in Seychelles. Currently, Bharti Group is successfully running 3G broadband services in four countries – Sri Lanka, Jersey, Guernsey and Seychelles. For India, Bharti will also draw significantly from the expertise of its partner Singtel, who offers one of the world's most advanced 3G networks in Singapore, Australia, Philippines and Indonesia.