Bharti Airtel, one of the largest cellular operators in India, has released an update for the "My Airtel" application on Android.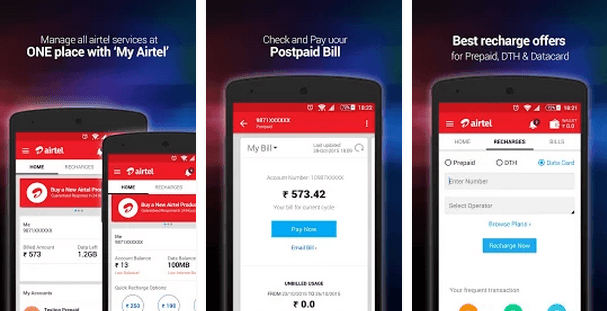 Unlike other operators, Airtel pays much heed to its self-care apps. It works towards making its applications more convenient for users, by introducing new features from time to time. Few weeks ago, the company changed the user interface of the "My Airtel" app. It also integrated wallet features into the app by providing support for 'Airtel Money' within it.
Taking the changes the further, Airtel has also added features such as sharing talk time and internet benefits. It means that Airtel customers can also share talk time and data with friends and family who are on the same network.
Moreover, Airtel has also enabled customers to assign their favorite songs as ringtones or HelloTunes from the app. The company has also extended VAS support within the app. If you are an Airtel user, then you can head to the Google Play Store for updating the 'My Airtel' app.
Do you use the "My Airtel" app? If yes, then hit the comment section below and share your experience after the update.
Inputs : Sukmar