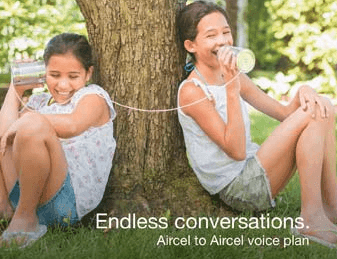 Earlier we had reported about Aircel signal reappearing in parts of Kerala and a possible comeback. Aircel has now officially relaunched its services in two cities Palakkad and Trivandrum in Kerala circle.
Aircel signal resurfaced few months back in these cities and now both 3G and 2G service are available. Aircel customer care number 9842012345 is also active in the circle. Aricel has also confirmed service in rest of Kerala will be launched in near future. Aircel currently holds 1800Mhz 2G spectrum and 2100Mhz 3G spectrum in Kerala.
In 2012, Aircel announced scale down mobile Services in five telecom circles and closed down their retail outlets followed by complete shutdown of 2G & 3G network in the state. Aircel subscribers in Kerala never got a chance to port out and save their number. Numerous complaints were logged in consumer forums by angry customers against Aircel for not informing them about the exit and not refunding their balance.
Aircel trying to get pass roll out obligation?
The sudden re-entry of Aircel in Kerala be attributed towards nearing roll out obligations for 3G spectrum it had won in 2010 auction. As per the roll out obligations associated with 3G spectrum, at least 50% of the District Headquarters in the service area need to be covered within five years. The five year period will end on August 2015 and after which operators face heavy penalty or even stand to lose their spectrum for not meeting the deadline.
Aircel will find it hard to setup its network again from scratch or get any new subscribers in the circle.
Thanks to Shahin.