From last few months, as Vodafone is preparing grounds by launching various online or digital media activity giving information about its 3G offerings and also assure its customers to get 3G broadband experience with speed FASTER, SMARTER and BETTER than any other wireless technology available in India today, with peak 3G speed at 21.1 Mbps
Now Vodafone set kickoff its commercial campain for upcoming 3G service in India and has brought something exciting thing for your day! The Zoozoo's next Avatar "3G Superman" is here!
If you are catching up the world cup matches from the day 1, you must have witnessed the television commercials with those cute egg-faced zoozoos which was all excited about the characterwhich they saw in sky!! with the taglines at end "Fact or Fiction?", "UFO or Alien?", "Bird or Plane?" "Dream or Reality?" ..
After a long wait, today Vodafone has Revealed the much awaited New Avatar of Zoozoo (their Brand Ambassador) and they officially has released a TV commercial where the version 2 of ZooZoo with a vodafone 3G logo on it! The Zoozoo's 3G character resembles that of Superman's and RajniKanth which does lots of super power activities!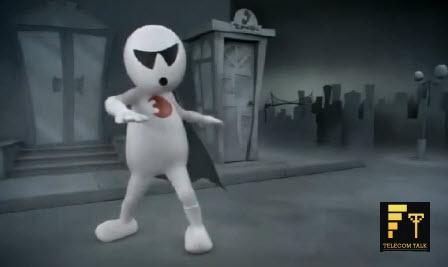 The Campaign is all about exhibiting its customers how fast, smart and better their Vodafone 3G services will be! The Advertisement is exclusively revealed in Vodafone Zoozoo's official fan page and we are the first one to review it.
We have seen plenty of advertisements by different 3G operators across India, starting from Tata Docomo, followed by Airtel's rebranding with 3G and almost all other operators joining the 3G campaigns in their own way. What do you think of this New 3G Zoozoo Character by Vodafone? How exciting are they!!