While most are not aware about Reliance Mobile's data pack STV94 for its CDMA customers, let me tell you it was the cheapest high speed data pack for mobile users. STV94 was offering 1 GB HSD data per month for 6 months, and unlimited SMS (upto 100 SMS/day as court order says) for 180 days.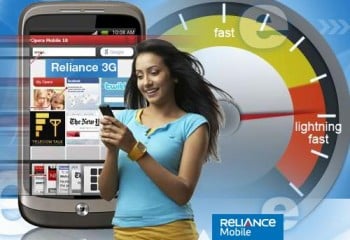 However following the hullabaloo by incumbent players regarding SMS termination charges, Reliance removed unlimited SMS benefits and revised as 10p per SMS. However Reliance recently completely revised this pack, very popular among CDMA lovers.
As of now the revised STV94 offers validity of 30 days only, and now no SMS benefits and offers 1.5 GB data (varies from circle to circle).
Data packs for Reliance CDMA Mobile users:
1. Rs 5 offers 60 MB for 1 day
2. Rs 18 offers 200 MB for 3 days
3. Rs 44 offers 500 MB for 10 days
4. Rs 94 offers 1.5 GB* for 30 days
In UP circle, it's 2 GB.
How to check Reliance CDMA data usage: send SMS to MBAL to 55333.