Reliance Jio is the fastest operator in the world to achieve 160 million subscribers in just 16 months since launching the services to the public. The Mukesh Ambani-led telecom operator opened the services to the public on September 5, 2016, and since then, it's unstoppable. The motto of Reliance Jio is to offer LTE services at affordable prices, and it succeeded in doing so during the entire 2017.
What's highlight for Jio in 2017 is it forced incumbent telecom operators to slash the tariff prices drastically. As the year progressed, the company suggested Trai to reduce the Interconnect Usage Charges (IUC), also launched India' smartest feature phone, the Reliance JioPhone. Here's everything Reliance Jio did in 2017.
Disruptive Tariff Plans
Like I stated, Reliance Jio never fall short of its competitors in the tariff plans department. When it sounded like incumbents finally have better plans than Jio, the new entrant came up with two new plans of Rs 199 and Rs 299 recently. At the business end of 2016, Reliance Jio launched 'Happy New Year' Offer, which offered 1GB data per day, unlimited SMS and voice calls until March 31, 2017.
It was at the end of March 2017 when Reliance Jio finally became a paid service. However, the tariff plans of Jio were much better than those of other operators. As the year progressed, Jio increased the prices of tariff plans. When it became paid, the operator launched a tariff plan of Rs 309 which offered unlimited voice calls, 1GB data per day, 100 SMS per day, and premium access to Jio apps for 84 days. However, the same benefits are now being offered at Rs 459.
The tariff price increase is an expected thing from Jio, and it's going to continue in 2018 as well. But one thing Jio always ensured is to stay marginally ahead of rival telecom operators for the whole year. If you want to take a look at Jio's latest tariff plans, head over here.
Quickest Operator to Reach 100 Mn, 125 Mn, and 160 Mn Subscriber Base
With cutthroat tariff plans, Reliance Jio became the fastest telecom operator in the world to reach 160 million subscriber base. At the recently concluded RIL40 event in Mumbai, Akash Ambani announced that Jio now has over 160 million happy subscribers.
Improved User Experience
If you consider Reliance Jio's network a year ago, it was full of complaints, but after becoming a paid service, Reliance Jio managed to improve the user experience, which is the reason why it managed to retain subscribers and also actively adding new subscribers every month.
Played a Big Part in Reducing IUC
When entire telecom operators of India joined hands together on the IUC issue, Reliance Jio managed to pull an unexpected thing. Since the start of 2017, Jio has been after telecom regulator Trai to reduce the IUC charges. And finally, the Trai reduced IUC charges from 14 paise per minute to 6 paise per minute, which became effective from October 1, 2017. Furthermore, the IUC charges will be completely scrapped from January 1, 2020.
A Year Filled With Allegations and Misleading Claims on Incumbents
Reliance Jio hit out at telecom operators on several instances such as the IUC issue, misleading advertisements issue, etc. Earlier this year, Reliance Jio complained against Bharti Airtel to Trai on a misleading television advertisement of Airtel about the free voice calls and data.
During the time of Interconnect Usage Charges, Jio claimed that incumbent telecom operators had made excess recovery of around Rs 1.2 lakh crore in Interconnection Usage Charges (IUC). But Airtel, Vodafone, and Idea Cellular denied such claims.
Data Breach
Possibly the worst thing happened to Jio in 2017. Back in July, an unknown website revealed the entire subscriber data of Reliance Jio and the worst part is the subscriber data is accurate.
Jio officially said that the data leaked online is unauthentic and pulled down the website at the earliest.
Re-Introduced Bundled Data Offers With Smartphones
Reliance Jio re-introduced the data bundled smartphone offers in India. Nowadays, most of the smartphones releasing are coming out with Reliance Jio's data bundled offer. The telecom operator is offering as much as 448GB additional data with the Samsung Galaxy Note 8 smartphone.
Launched India' So-Called Smartest Feature Phone
At the AGM meeting in July, Mukesh Ambani announced the Reliance JioPhone, which as per the company is the smartest feature phone in India. While the customers were impressed with the pricing and features of the 4G VoLTE feature phone, they were left disappointed when Reliance Jio updated the terms and conditions after the first phase of booking.
Reliance Jio opened the first phase of JioPhone booking on August 24 and a whopping six million customers paid Rs 500 and pre-booked the JioPhone, only to get disappointed with the terms and conditions Jio updated a month later.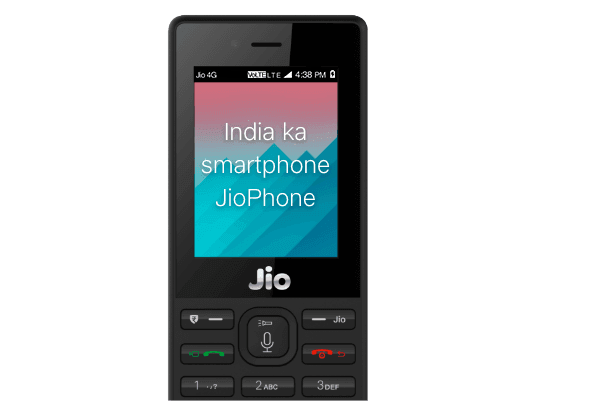 As everyone might be aware of, Reliance Jio effectively priced the JioPhone at Rs 0, but a customer has to pay an amount of Rs 1,500 as a security deposit which would be refunded after three years, subjected only if the customer returns the JioPhone. Also, to keep the device for 36 months, a customer has to recharge with the Rs 153 every month. Otherwise, Jio has the right to take the device away.
Having said that, these conditions made the JioPhone a standard feature phone, and it's also rumoured that only four million accepted JioPhone deliveries out of six million pre-booked customers. Also, a customer can now walk into any major retail store to purchase a JioPhone.
Upped the Content Game
Reliance Jio is not only a telecom service provider, but it's also a digital content provider, and yes, it's the leading digital content provider amongst the telecom operators in India. With services such as JioTV, JioMusic, JioCinema, etc. Reliance Jio secured the top position in digital content space. In fact, JioTV is the leading Live TV channel provider in India with over 550 Live TV channels.
Apple iPhones Buyback Offer
One of the best offers from Reliance Jio's house this year is Apple iPhone buyback offer. The telecom operator has collaborated with Apple and offering 70% buyback amount with the latest iPhones- the Apple iPhone 8, 8 Plus, and the premium Apple iPhone X. A customer has to purchase any of the iPhone mentioned above at its original rate and stick to Jio network for one year. And next year when a new iPhone comes out, the customer can upgrade to the latest iPhone by paying the remaining amount after the 70% price reduction with the older iPhone.
Road Ahead in 2018?
Reliance Jio will undoubtedly have a tough time in 2018 with operators such as Airtel, Vodafone & Idea Cellular upping the ante. The company has to do what it's doing- offer affordable tariff plans, improve user experience further. Also, Jio is rumoured to launch its broadband service- the JioFiber and Jio DTH in early 2018. The road is not easy, but Jio can succeed if continue doing what it is doing right now.