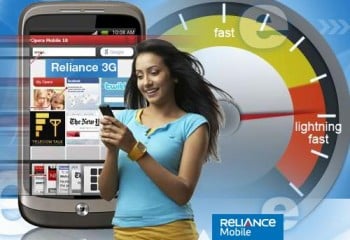 Reliance Communications today introduced user generated caller tune service for its subscribers in pan india basis the similar service was first introduced by MTNL in Mumbai circle 2 years back.

This exclusive service allows customers to record any content via 'Tune Maker' platform and set it as their own caller tune.
Subscribers can also post their creations through which other customers can set it as their caller tunes.
The facility is available Online on Web and also through an IVR interface.Web Users just need to log on to www.rworld.co.in to modify, edit and add your own spin to your caller tune.Through IVR, Customers can activate the service by calling 56694400 and select the option to create caller tune.
One can record a song/dialogue/joke etc for 30 seconds and submit. Post submission, the content recorded will be set as their special caller tune. Tune charges are Rs 5/ month.
CRBT Subscription is one time charge of Rs 30. Tune Renewal Charges will be Rs.5/tune per month.RCOM will offer this service across all its CDMA, GSM and 3G networks.