Several of us have received those phone calls or fictitious SMSes claiming that you've won a lottery and the Reserve Bank of India will only release the money after you pay the processing fees. While many of us ignore these routine scams, there are plenty of people in India, who still fall into such traps and end up losing their hard earned money.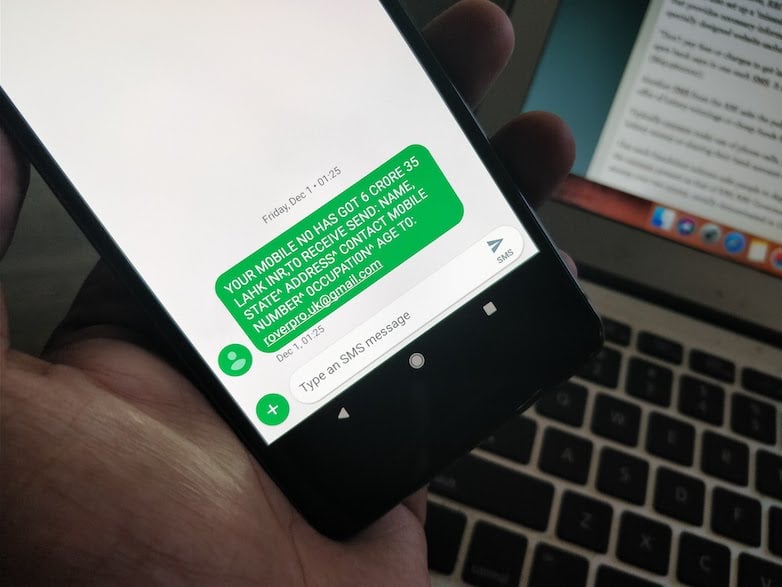 In an effort to curb these scams, RBI has set up a massive campaign to raise awareness among ordinary folks and even set up a toll-free number to report such phone calls and SMSes.
As part of the initiative, RBI will send SMSes to spread public awareness cautioning fellow citizens against such frauds. The apex bank has also set up a 'missed call helpline' to report such fake calls, texts or emails. The missed call is returned with another call that provides necessary information regarding the filing of police complaint with cyber cell of the local police and on RBI's specially designed website sachet.rbi.org.in.
"Don't pay fees or charges to get large sums in return. RBI/RBI Governor/Government never sends such email/SMS/call," the apex bank says in one such SMS. It also asks the people to report such frauds by giving a missed call to a phone number (8691960000).
Another SMS from the RBI asks the public to immediately complain against such frauds on Sachet website if they "receive an offer of lottery winnings or cheap funds from RBI or some government body".
Typically conmen make use of phone calls, SMSes, and email to lure gullible people into paying some 'fees or charges' for getting lottery money or sharing their bank account details.
One such fraudulent scheme asks people to deposit Rs 9500 as part of "fund release order fee charges" in a bank account which the conmen present as that of RBI/RBI Governor along with Aadhar, Bank Account and Address details. They promise to release money over two crores, usually denominated in US dollars as a portion of money recovered from the erstwhile British rulers.
The RBI clarified that it does not open bank accounts for individuals. It cautioned the general public against such fake calls explaining that they never ask for banking details of individuals or transfer of money to their purported bank accounts.