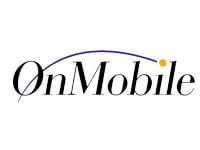 Caller Ring back tones (RBT), or caller tunes, have come a long way from being a novelty in the earlier part of the decade to comprising around 30 per cent of Value-Added Service (VAS) revenue for Indian telecom operators today.
In fact, OnMobile, India's leading VAS player, witnessed over 250 million song downloads from its RBT platform in 2009, a 55 per cent increase year-on-year.This is indicative of the tremendous potential of RBT in generating revenue for operators, in the face of falling ARPUs and the need to increase consumer stickiness.
Additionally, there is still a lot of potential for innovation in this particular segment.Taking this proposition in mind On Mobile wants to leverage the social networking with RBT thus combining both the platforms generally opted by users to express themselves, ring back tones can be integrated with social networking, allowing users to not just share musical preferences but also update their closest circle on their moods and thoughts. OnMobile's "Social RBT" addresses this requirement.
·Vital Analytics predicts that mobile VAS in India will be a USD 1 billion industry in 2010
·RBT comprises over 30% of the VAS market in India
·The future of ring back tones in India lies in innovative variations of the service such as Social RBT and Reverse RBT
·OnMobile is the largest RBT provider, catering to several operators in India and globally. Till date, OnMobile's RBT is present across six countries, 12 deployments and 53 languages.
·OnMobile facilitated over 250 million song downloads through our Ring Back Tones platform in 2009, a 55% YoY increase over the previous year
·OnMobile handles 34 million Music Search Requests from 6.3 million unique users every month
Additionally, research indicates that approximately 23% of all callers don't set RBT since they don't want to pay for something they don't hear. To address this, OnMobile has created Reverse RBT, by which users can listen to tones of their choice while waiting for their call to be answered.
These are just two examples of the rapid pace of innovation in the RBT market. In next insight "Telecom Talk" will be interacting with Mr.Sanjay Uppal, President and COO, OnMobile, on the importance of RBT in the VAS industry. Sanjay will also explain the innovations that are in store for mobile users in 2010, as well as the technology that is driving them.