OnePlus 5T maybe one of the best smartphones in the mid-range segment, but the smartphone is constrained to stream content in SD resolution. The smartphones from the Chinese startup OnePlus are not able to stream HD content from platforms such as Netflix, Google Play Movies, and Amazon Prime Video.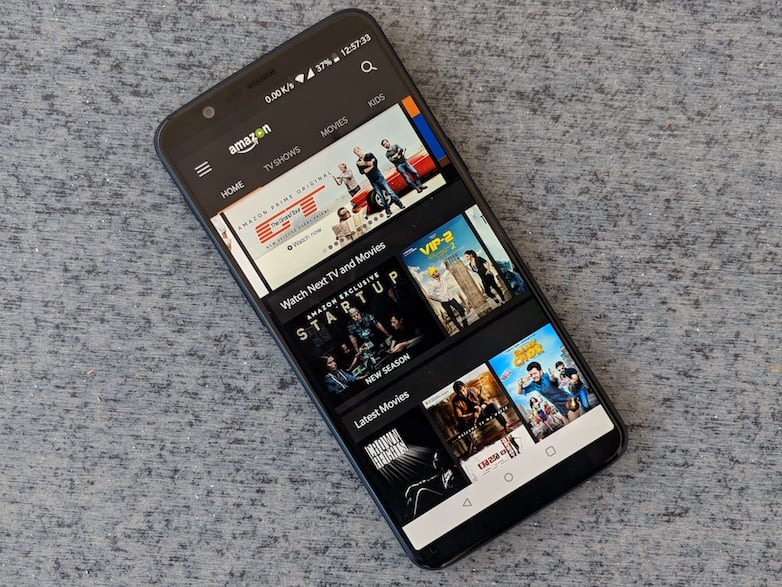 This discrepancy was pointed by one OnePlus 5T user in a thread on OnePlus forums. The user reported that OnePlus 5T and other OnePlus devices lack the required certification to stream DRM-protected content in HD format. DRM refers to Digital Rights Management, which is used to restrict the use of particular hardware or copyrighted content.
The 5T is currently certified for the L3 security level of Google's Widevine DRM regulation which blocks playing back content in high definition. However, most streaming services like Netflix support HD streaming for devices require L1 certification for HD streaming. The primary reason behind limiting high definition content to high-level security is to protect the copyrights.
Following a number of reports, OnePlus acknowledged the problem and promised to bring L1 DRM protection to their devices with a future update. A company spokesperson confirmed the feature was skipped from the start on these devices but didn't elaborate the 'why' part. Moreover, OnePlus added they would get Widevine Level 1 support for OnePlus 5 and 5T with a new software update. However, the company spokesperson failed to provide a timeframe for the update.
Since the OnePlus 5 and OnePlus 5T come with hardware capabilities and Full HD resolution, it is such a let down for users. Considering Netflix and Amazon Video are popular streaming services, and users prefer watching videos in high-definition, not having level 1 DRM is a major drawback of OnePlus smartphones. The OnePlus 5T is currently available for Rs 32,999, which is the same price of OnePlus 5. The premium 8GB RAM/128GB storage model costs Rs 37,999 in the country.