Back at the Google I/O 2017 event last month, Google announced three new features for the Google Photos- suggested sharing, shared libraries, and photo books. At the event, Google just announced the features and didn't reveal an estimated timeline for the features roll out.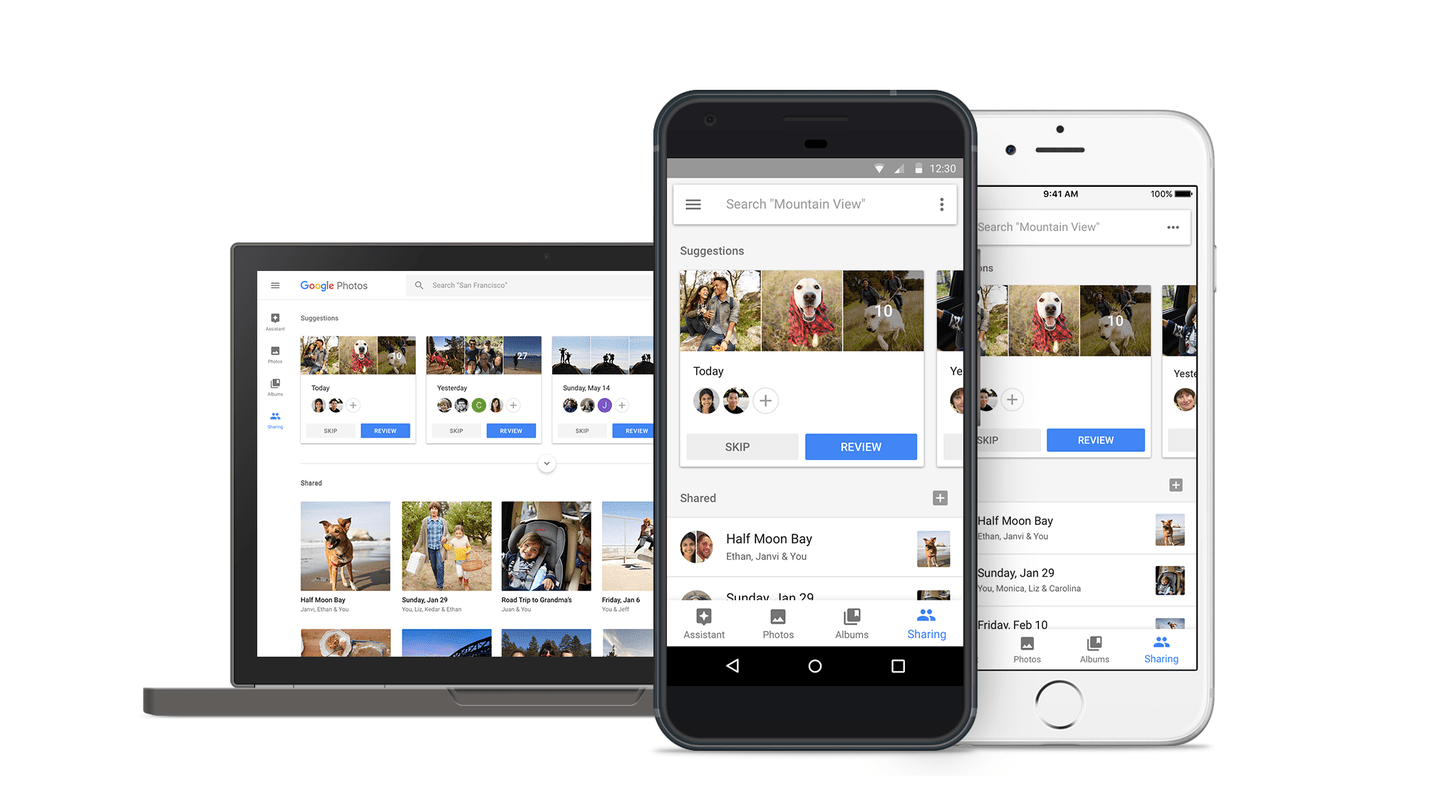 The Google Photos app for both Android and iOS now started picking up a new update which adds the two of the above-mentioned features: suggested sharing and shared libraries. Here's what both the new features bring to the table.
Suggested Sharing
After the latest update, a sharing tab is present at the bottom navigation bar, where you can see your Google Photos sharing activity, including photos and videos sent to you and that you've sent to others.
At the top, there are personal suggestions, based on your sharing habits and the people in the photos. Here's the interesting part: Google Photos automatically recognises the meaningful moment from your album using the machine learning technology and asks you to share the photos with the person in the image.
As always with Google Photos, you can share with anyone —even if they don't use Google Photos—via their email address or phone number. Furthermore, if your friends or family members use the Google Photos app, they will be notified to update the shared album with pictures on their phone, making it easier for customers to see all the photos at one place.
Shared Libraries
Another interesting and much-needed feature added is the 'Shared Libraries.' "For sharing all your photos with a person, you can use the shared libraries," says Google. A new 'Share Your Library' feature is present in the left menu bar. After choosing the menu, you can either enter a person's name or their email address to share a single photo or the entire album.
You can also give access only to photos starting from a certain day, such as the day they first met or special event photos. Once the person accepts the invitation, they can see the photos in your Google Photos automatically because they will be shared automatically. This removes the fuss of sharing photos every time.
"With suggested sharing and shared libraries—rolling out now across Android, iOS and web— it's fast and easy to give and get the photos you care about, so you can spend less time sharing your memories, and more time enjoying them," stated Google.