The biggest developer conference- Google I/O 2017 was commenced and concluded in two hours today. Sundar Pichai, the CEO of Google along with his senior mates, has given updates on what they are working on and what they are going to work in future.
The Google I/O is not the same it used to when Hugo Barra and co was around with the company. Google used to make major hardware announcements, in fact, the Google Glass was also unveiled at the Google I/O itself. Now, it's more related to what company is working on currently and what they are going to work on for the next one year.
There are some major announcements related to Android O, Google's Daydream project, various new features to the Google apps such as Google Photos, YouTube, etc. Especially, Google has rolled out a slew of new features to its Google Home. Here are the ten major announcements at the Google I/O 2017 event.
1) Google Assistant Gets More Interactive
As seen last year, Google is betting big on the Google Assistant, and it can now analyse your surroundings with ease by using the smartphone camera. Google calls it as 'Google Lens,' which gives relevant information about a thing which you scan from the Google Lens.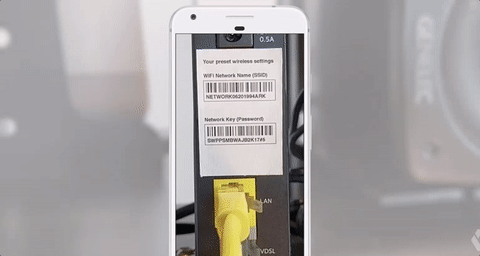 For example, you can point out the camera at a restaurant around you, and the Assistant will display its rating. Further, if you scan the Wi-Fi credentials, then the Assistant will automatically connect it to the Wi-Fi network, which is an interesting feature.
Well, Google is working on the artificial intelligence to enhance the features of the assistant further. Samsung's Bixby also uses the same vision technology to display details of what you scan, but it's yet to roll out. Also, the Google Lens will be integrated to the Google Photos as well by the end of the year.
2) Beware Apple! Google Assistant is Now Available on Your Platform
As rumoured before the Google I/O event, the search giant released its Google Assistant to the iOS. Although it's not functional as seen on the Android phones, it can get the job done with features such as 'send an iMessage via voice control' and open apps, etc.
3) Android Now Has More Than 2 Billion Active Users
The first announcement made by Google at the event was about Android's number. Android continue to dominate in every space possible as it can be now seen more than two billion devices. However, this figure is not just for Android smartphones and tablets but includes the entire Android portfolio- Android Wear, Android TVs, and Android Auto.
4) Android O Beta Program is Out
Google announced the beta program roll out of Android O yesterday. This means that users can sign up for the program by heading over to the website and get the forthcoming OS update on your Pixel or Nexus phone instantly.
5) All New Android Go Program
Android Go- as the name itself suggests is a lite version of the Android aimed to achieve the next billion users. That said, the Android Go program concentrates on three major aspects- Lite Android OS, stripped down Google Apps, and support for low-end hardware.
The Android Go comes with Google Apps that uses less memory, storage, and data from the regular Google apps. Also, it comes with a stripped down Google Play Store which shows suggestions of apps that run fluidly on your phone. Also, the Android Go program is for devices with less than 1GB of RAM.
6) Virtual Reality Headsets that don't require a smartphone!
Another huge aspect which Google concentrated at the event is about its Daydream technology. Google first take of virtual reality with the Daydream is a successful one, but one has to admit that there are not many phones with support for Google Daydream.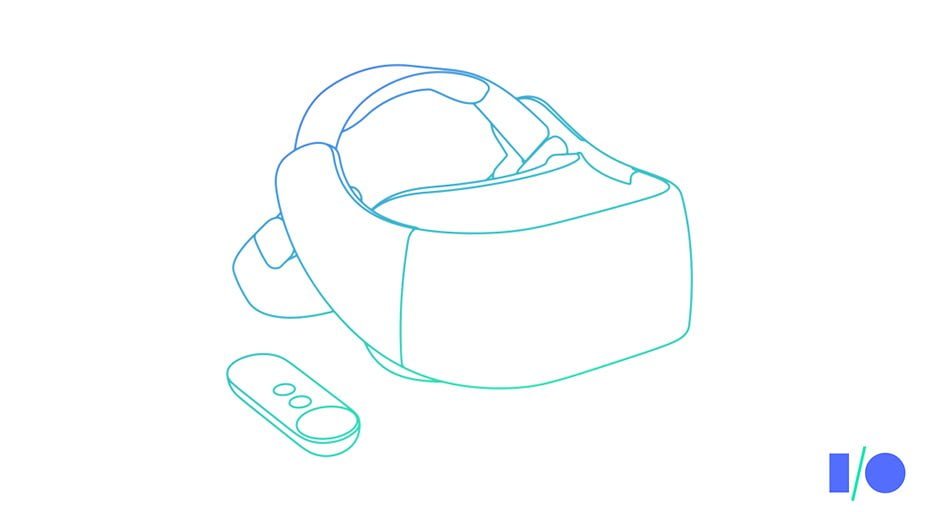 In a nutshell, Google said that the upcoming VR headset would be built by OEM's such as HTC and Lenovo and it won't require a smartphone to experience the virtual reality. Instead, it uses Google own Tango Augmented Reality technology, and Google calls it as 'WorldSense.' These standalone VR headsets will hit the market later this year. Unfortunately, we won't see these VR headsets coming to India anytime soon.
7) Google Home Adds Voice Calling Support!
There's no fact denying that Google is going after Amazon's Alexa with the Google Home speaker. The software company announced that users can now make voice calls with the Google Home itself. However, this feature is for the United States and Canada.
8) Google Photos Gets Three New Attractive Features!
Google Photos was launched a couple of years back, but it has already 500 million users under its belt. Yesterday, Google added three new features to the app- suggested sharing, shared libraries, and photo books.
The Suggested Sharing feature allows you to share photos with people in the photo as it scans the photo automatically based on the machine learning technology. With the Shared Libraries feature, you can automatically share a photo or album with your family or friends by default. And finally, the photo books automatically creates collages of your photos and Google now offer printed photo books, but this feature is available only for the US residents.
9) Kotlin Coding Language Now Supports Andriod
For the first time in the history of Android, Google announced that it is making another coding language to support Android. Developers can now build apps on Kotlin programming language which runs on Java Virtual Machine.
10) Android Instant Apps are now available to developers
Announced at the Google I/O 2016, Google Instant Apps is a feature that allows you to try an application before installing it from Google Play Store. It's been a year since the feature announced, but it isn't rolled out yet. Google announced that the feature would be available for developers starting today and every developer can embed the instant apps API to their apps.