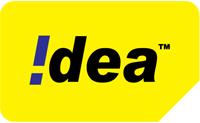 Idea has awarded a 3 years contract to Ericsson to drive data growth and enhance the mobile broadband experience for its customers in Delhi. Ericsson will enable Idea Cellular to roll out 3G services in Delhi as well as facilitating the transformation of 5500 2G network sites. The new 3G network will be deployed in the 900 MHz band.
Presently, Idea has 3G spectrum in 11 out of 22 service areas and has access to 10 additional service areas, including Delhi under 3G ICR pact. Till now, Idea subscribers were using 3G in Delhi courtesy of its intra-circle pact with Airtel and Vodafone. Offering services through its own network will give the operator a wider degree of control over the telecom services it will be offering.
"Idea Cellular is committed to providing a superior experience to its customer base. This partnership will enhance the data and network experience for our subscribers who demand optimum performance and rapid services at all times. 3G services and the upgrade of 2G networks will enable us to improve voice coverage and provide higher-quality services to our customers for mobile apps and services."
-Himanshu Kapania, Managing Director, Idea Cellular
Chris Houghton, Head of Ericsson's Region India says: "Data subscribers today are increasingly demanding better network quality and superior services. We look forward to working closely with Idea to expand its 2G and 3G network rapidly, and deliver superior digital experience for its customers in Delhi."
Also Read : Hands-on Review of Idea 3G Smart wifi
Ericsson's relationship with Idea dates back to the year 1997, when Ericsson built Idea's first two networks in Maharashtra and Gujarat. The new network deployment started in December 2014 and is expected to be completed in 2017.