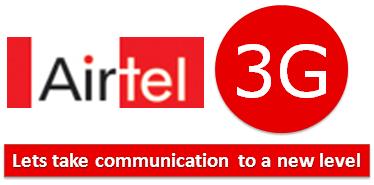 Paritosh Bh from Delhi has spotted Airtel 3G signal in Rajouri Garden.Airtel has bagged 3G spectrum in 13 circles.
These 13 telecom circles which includes key metros such as Delhi, Mumbai, Bengaluru, Chennai and Hyderabad.Airtel has deployed high speed HSPA networks provided by Ericsson, Nokia Siemens Network and Huawei.
We believe the High Speed Packet Access network will be the best in world in terms of technology and will enable high peak user throughputs.We'd like you to let us know if you have also come across Airtel 3G signal in your area. Just follow the simple steps to find out if there is 3G services awaiting for you.
Get a 3G handset and go to phone settings > set Network Mode to WCDMA/UMTS > then search for Networks Manually > It is expected that u will have Cellone/Dolphin (thats BSNL/MTNL) and Airtel 3G if available.
You can also email us screenshots with your area name and we'd be happy to post them in this post.
In New Delhi Airtel 3G signal was spotted by @ParitoshBh in – Rajouri Garden.
Image courtesy-ParitoshBh