Suneet Singh Tuli reached for the sky with the world's cheapest $35 Aakash tablet. Tuli's company, Datawind manufactured the Aakash tablet, which was a project by HRD Ministry. We got an opportunity to interview Datawind's CEO, Suneet Singh Tuli. Scroll down to know about Datawind's take on new ventures such as Freedom 251, and the controversies that surrounded Aakash tablet.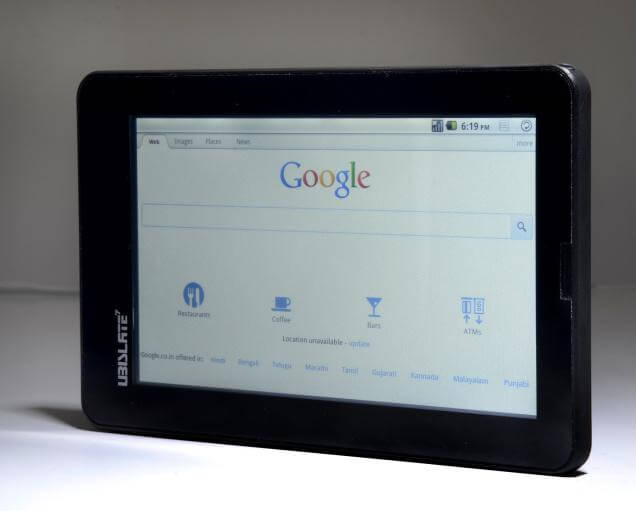 What's your take on the way Indian smartphone/tablet market is growing? Is the influx of Chinese brands a boon for the market or is it a bane?
The Indian tablet market has grown exponentially in the past 4 years. In 2011, the total market share for tablets was 2.5L units. 2015 has seen a 20x growth in the total tablet market with 50L units. In the last four years, DataWind alone has placed 25 Lakh units in the market and created 1,100 new job opportunities for skilled labor in India. Indian smartphone/tablet market is growing mainly because of the affordability factor. The new upcoming devices are setting up benchmark of newer lows in terms of price. There's not big influx of Chinese as every mobile company as it is mandatory for every mobile manufacturing company in India to comply with BIS standards. Manufacturers have to get its models tested at a BIS certified testing laboratory and submit the test report to the agency to get a certificate. Hence, it is challenging for unidentified Chinese mobiles penetrated in Nehru Place to form a brand.
How would you rate DataWind's growth in the current financial year? Can you give us an insight into your company's biggest achievements, innovations during the year?
We are glad that we have grabbed the top spot in India's tablet market in the fourth quarter of 2015 with 20.7% share, even as Samsung, Micromax, and iBall observed a sequential shipment decline in the quarter at 8.7%, 45.2%, and 24.1%, respectively, according to IDC data.
Our company has grown almost double in terms of its statistics. We have a Current run rate of over INR 2700 million in annual revenue with annual growth rate of over 145%. During FY 2015-2016, we have made huge developments in terms of expansion. After setting up India's first ever touch screen fab in Amritsar, DataWind continues to manufacture efficient devices that provide competition to the existing tablet makers.
We have launched many types of android dual-SIM phones/tablets which have proved a huge success. The tablet series with an extraordinary feature of free internet browsing have established us in the league of tablet giants. We have reached a landmarked on half of million devices on 31st January 2016, from the facility. We made tie-ups with leading telecom providers in the country namely Reliance Communications, Telenor and Vodafone to provide free internet browsing of one year on all our devices and recently signed a MoU with Telangana government to set up another manufacturing unit in Hyderabad. Besides these, we have launched 4 new mobile phones and 4 new tablets in the market.
Which device by DataWind has been a bestseller in this period?
All our 2G and 3G tablets are doing exponentially well in the Indian market. Our tablets justify value for money for our target customers. Our tablets can be turned into a 3G/2G enabled mobile device by putting in a 3G/2G supported SIM card and you can get high speeds of internet on this device making your web browsing experience a fast and smooth one. Our bestselling device in the 2G segment is 7SC*whereas 3G7Z is a hit in the 3G segment.
You must have already heard a lot of buzz about India's cheapest smartphone, the Freedom 251. What's your opinion about this ambitious new product on the market?
We welcome anybody interested in breaking the price barriers, and hope that while following in our footsteps, they would see even greater success than we have seen (i.e. we've helped the Tablet market grow 20x from 2.5L units to 50L unit in the last 4 years by breaking the affordability barrier – plus we've sold over 25L units in the market). A 3G device with the specs offered has a base manufacturing cost almost 8X higher than what's being offered. So, we're interested in learning of how they've achieved this, including all the licensing fees etc. We hope this is not a small marketing promotion, and is broadly available to the 100 Cr. Indians that need such affordable technology.
DataWind created substantial buzz with Aakash tablet, but many reports indicated that Aakash reached merely 366 students although the target was 1 lac… Would you like to comment on that?
Aakash was never a customer offering. It was a project of Indian Government to buy 100,000 units to judge the viability of low cost devices on education sector. The Bidders went through multiple rounds. Committees were set up to evaluate the bids with stringent financial and economic guidelines. Large technical committees of independent people evaluated sample devices and did an analysis to qualify the bidders. 100,000 devices delivered in requisite time-frame to IIT-Bombay and DataWind was asked to supply better version of the product, Aakash 2, at a price of Rs 2,263 a piece, which is around $42 at exchange rate at that time.
The final Project Completion Certificate was awarded to us only after fulfilling complete support requirements over 12 month warranty period. The total defect rate during the period of 12 months was only 0.7%. Although we supplied 100,000 units to IIT-Bombay and received the completion certificate from them, what has given you the impression that 366 devices were supplied? Please provide indication where this misinformation has been gathered.
The present government launched a variety of programs to boost the economy. Is DataWind getting the much-needed support from the government? Can you highlight your expectations from the government?
Correcting the Inverted Duty Structure is the most important measure that is required to incentivize domestic manufacturing, which is being promoted by the government as part of its Make In India campaign. Last year budget has corrected inverse duty structure for Phones and Tablets and the industry saw almost double digit growth in both the segments. Likewise, we are hopeful that other electronic categories to get exemption like Laptops, netbooks etc.
Giving a level playing field will be helpful as India has the potential to manufacture electronics hardware for global markets besides meeting the country's future requirements in the converging areas of information, communication and entertainment.
Lastly, what's your forecast about the new players in the Indian smartphone market? According to you, what are the pre-requisites that companies must follow to stay in the competition?
India's growth is being driven by low cost smartphone penetration, expanding retail availability of devices and aggressive promotional offerings from local smartphone brands. India has too many players in this space. Not everybody can make a profitable business out of it on a sustainable basis.
At least three overseas smartphone companies are entering into Indian markets every month. The influx has motivated domestic companies into multiplying efforts to garner market share as they seek to close the gap with market leaders. Market has witnessed that price aggressiveness is a huge degree to close the gap. It's happening because the brands that have recently entered looking at the smartphone market had decided to take that as the best route to make their presence felt.
DataWind has made a mark in the affordable price segment and now acquires the major market share in low cost tablet segment in the country. This has been possible only by bridging the digital gap between the rural and urban people by offering products that are durable, have free education content, free internet access and available at a price equivalent to a pair of shoes. Along with affordability, DataWind provides free internet access on all its devices which is a major differentiator.
The company is devising ways to ramp up dissemination of data and make more data available to public for free. This has been made possible with our breakthrough web-delivery platform covered by 18 U.S. and international patents allowing the devices to deliver fast mobile web experience on regular GSM-EDGE based networks. This unique technology reduces bandwidth consumption by factors of 10x to 30x, allowing the delivery of web pages across even congested GPRS networks in 5 to 7 seconds (with even faster speeds on 3G and 4G networks). Keeping all the incorporations done, a manufacturer shall never compromise on the quality of the product.