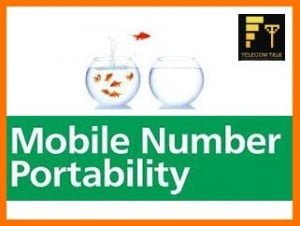 As the sword of MNP dangling down on the head of Indian Telecom Operators, The gust of retaining the subscriber base is deepening more in the Indian Telecom Industry according to our sources carriers now are becoming more aggressive on 'Retention' amongst the U & R (usage and retention) portfolio and devising new methods to counteract this situation.
The first beacon on the retention front was recently seen as loyalty SMS's which were pushed by the carriers to its existing base. If we pick Punjab circle and take any two random operators say 'Idea' and 'Airtel'.
Following is the message pushed by Idea cellular here "Thank you for staying with Idea, Enjoy best tariffs and Customer care, Soon launching largest 3G network in Punjab.
An idea can change your life". One of the messages pushed by Airtel in the same circle was "airtel constantly innovates to bring exciting VAS products to you: Cleb Chat Movie Talkies, Song Downloads and many more, Thanks for being on India's Network!"
It was surprising to see letter 'a' of Airtel in small while every service was signified with capital ones, Anyway it's just an SMS and a devised attempt by Operators to tell its customers that how special they are, seems the MNP is getting over on the head of Telecos though after a long time from its proposed launched and now carriers are trying to win subscriber loyalty in every possible way but it won't change the fact that customer allegiance can be won only through providing appropriate services best network coverage on the move and likewise.
Another angle on Above: pushing SMS's in this form clearly depicts a sense of fear operators are having as the clock for MNP has started ticking, moreover it was found that these SMS's raised a suspicions among customer that why is operator has started sending them these kind of messages while some people were quoting " that the very first time they have seen a message in which some kind of product promotion was not there or they are not being said to by one pack or the other".
Apart we can see the MNP campaign's by operators on every media as well as on social networking sites too, some operators have come up with Toll free helplines and some with exclusive offers.
If you have received any innovative SMS from operator do share the same via comments