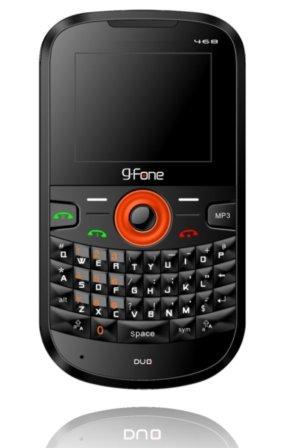 Bright Telecom today announced the launch of G-Fone 468 a dual SIM handset for Indian customers. The G-Fone 468, enables the user to enjoy a hassle free mobile experience along with functionality of two SIM in one sleek Handset.
The new model comes with 1200mAh Battery and it can take up to 450 SMS in its phone memory and 1000 contacts in its phone book. Other features include blue-tooth,GPRS, schedule Fm recording, Data security, Mobile Tracker, conversation Recorder, black list.
The devise looks stylish and has a appealing and large 2" TFT Screen that guarantees a good picture quality with 176 *220 pixels resolution. The phones digital camera which can click shots up to 640 *480 pixels and can play video files in 3GP, MP4 formats.
The phone also supports FM Radio and recording feature and has a inbuilt Hindu Calendar function which will make sure that you do not miss the Indian festivals, dates and important occasions.
G-Fone Features
• Big Battery 1200 MAh
• Digital Camera
• GPRS Enabled
• Bluetooth
• 1000nos. Phonebook
• DUAl SIM
• BIG 2" DISPLAY
• INDIAN CALENDAR
• Menu
• Mp3 music player
• Video Player
• Video recorder
• Video Player – 3GP & Mp4 support
• Schedule Fm recording
• Customized HandsFree
• Data Security
• Mobile Tracker
• Conversation Recorder
• Black list
G- Fone 468 is Priced at Rs2999 .