I got my hands on with MBlaze Ultra Wifi Data card and it's been a week I'm experiencing the services. Here I share a review of the data card along with my personal experiences in
Data Card Specification:
Runs on CDMA 2000 1X EVDO Rev A/ Rev B  -  800/1900 MHz
Speeds : DL - 14.7Mbps , UL - 5.4Mbps
Wi-Fi : 802.11b/g/n - Connects to 6 devices simultaneously , IPV6 compatible
microSD card Slot which supports 32GB storage
Package Contents :
EVDO Rev B Data Modem , Travel Charger , User Manual - Just simple as it is!
 Speed Test Result: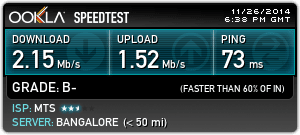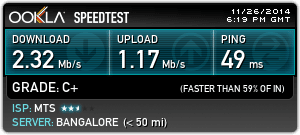 Real scenario download speeds :
The maximum download speeds I received throughout my usage were around 388KB/s which we approximately get on a ~3.1Mbps connection. The device/network maintained to deliver these speeds through out the session.

Streaming performance :
I tried streaming YouTube video and Internet Radio of 96 kbps and the performance is pretty good. In audio streaming test of continuous 2 hours playback there is hardly a few seconds gap and YouTube also managed to play continuously. Not a "Play from drag and drop point" performance but it is decent enough to watch a movie without any hiccups on network which I'm connected. 
WiFi performance :
The WiFi boot performance is pretty fast, it hardly takes 10 seconds to get it ready for our use. There were no signal drops as well during my 8 hours of continuous usage.
On device LED Indicators :
Constant blue - WiFi Ready, Blinking Green - EVDO Connected, Blinking Red  - 1X Connected, Blinking Orange - Searching for Signal
Network I'm connected to : EVDO Rev A
Operating System used on :
Windows 8.1 - requires an initial 2min software set-up for drivers and there you have only the required setup files and not any bloat ware on your machine.
Ubuntu 13.10- for those Linux lovers, I tried using this device on linux OS as well and it really defines the meaning of plug and play than on windows. I have not made any config settings/tweaks or installations to get it started. Just plug and we can start our work. Due to hardware compatibilities may be some linux distros require initial configuration/setup as well.
Application WebGUI in Windows  :
I liked the webGUI than the traditional piece of card controller software which gets installed and appear as an additional window sometimes causing issues. But this one is neat and gets our work done in a simple way. You can still access internet even if you close the browser.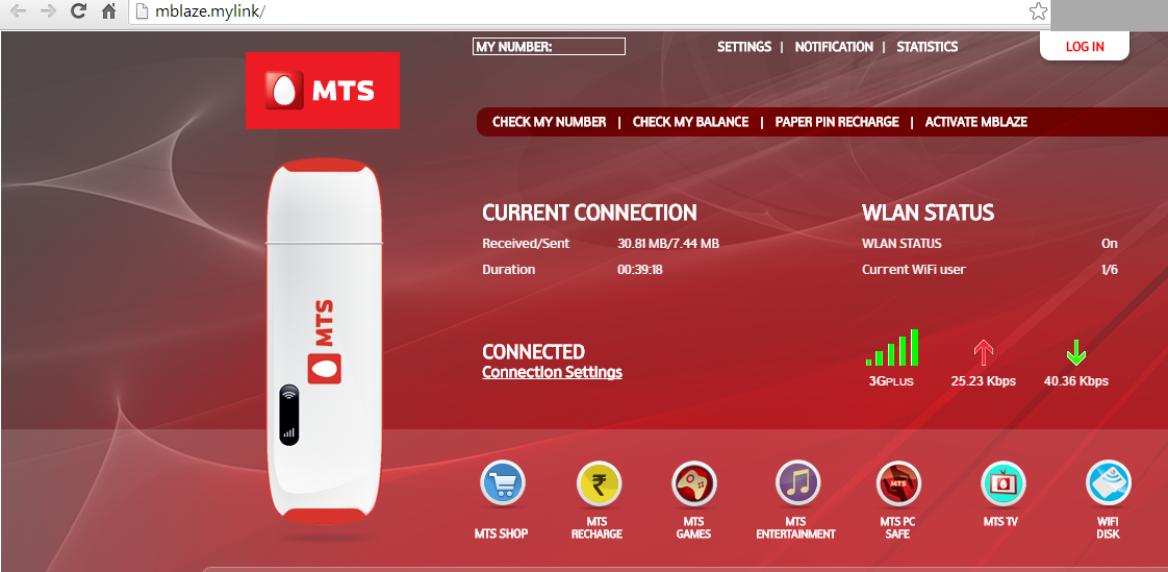 Settings : The list of settings which you can config your device.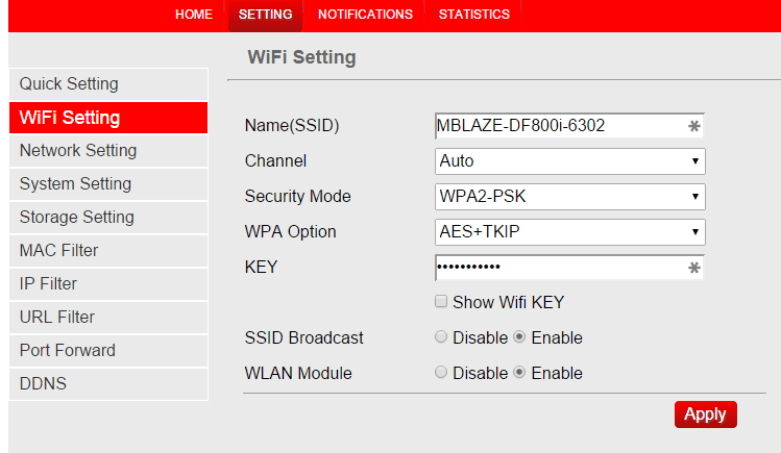 Ubuntu Functionality :
Just plug it and start surfing ( atleast in my case) - you get a wired connection notification on your screen and you are ready to browse.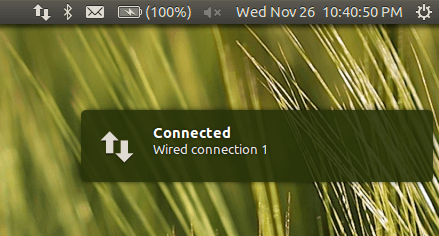 You have the same admin WebGUI functionality in Linux as well just like in Windows.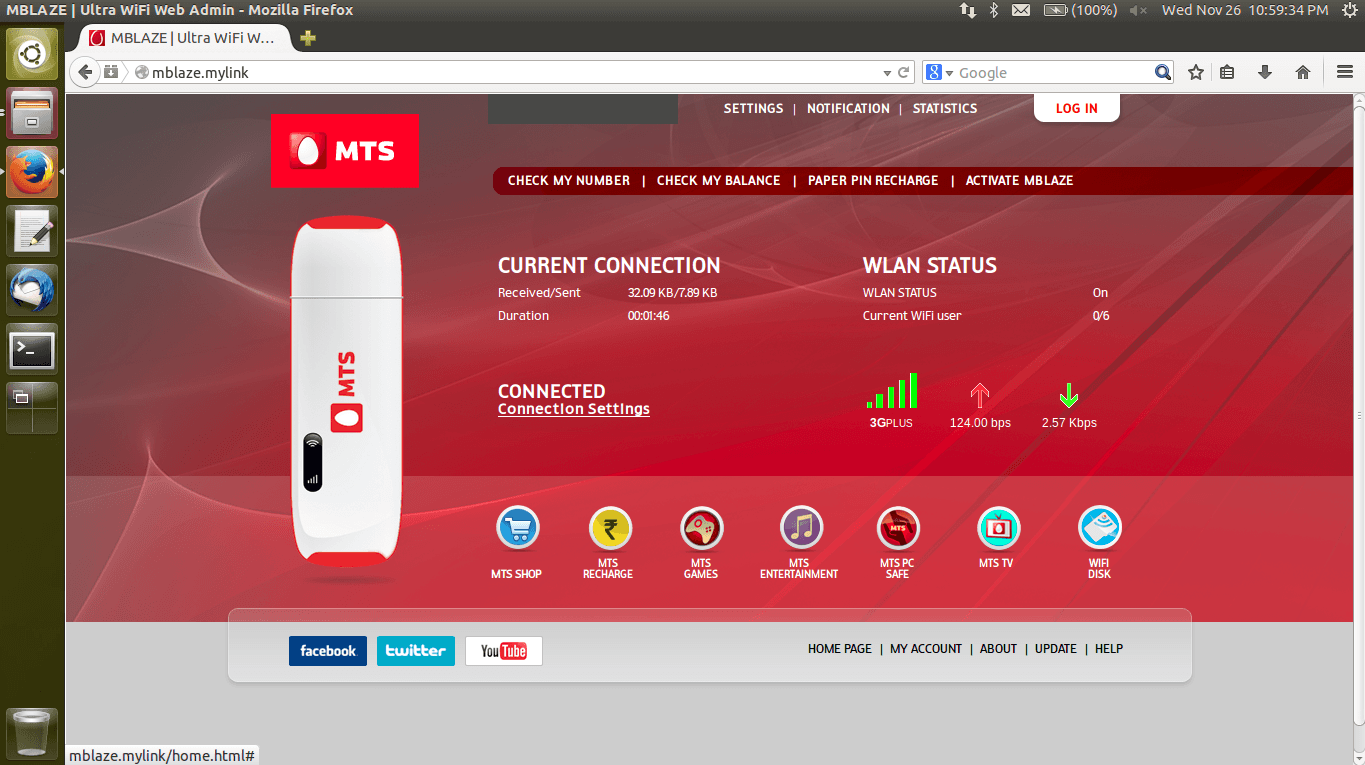 Down time : 
I hardly noticed major downtimes during my usage. There were a couple of times where the network went into sleep mode but that was just for few seconds and I was able to continue my browsing after that.
Heating Issues :
There were no heating issues with the device and it remained at normal temperatures even if its left connected to external power supply for days long with the provided inbox charger.
Customer Care : 
As network is available , installation went smooth and I was able to use the services without any issues there isn't any need for me in this small span of usage to contact customer care.
MTS claims 3GPlus speeds up to 9.8 Mbps (Rev B) as key feature but I was not able to experience them in my area where I used this device. This may be due to network unavailability in my area.
If you are a normal user who loves to have a hassle free internet connection without wired setups/WiFi Router to get your devices connected and needs some mobility this is for you! For me it just worked like a 3Mbps broadband connection. One can go for 999 postpaid plan which gives a benefit of 40GB = 20GB night + 20GB day and is a value for money plan I suppose. This device can also be used to connect multiple devices .
Thanks MTS India for giving us an opportunity to review the MBlaze device.
Note : Signal strength, performance depends on multiple factors. Above impressions are only my personal experiences and the same may or may not be your case considering various scenarios. The experiences shared are under normal usage conditions and not on the move. Device used in Bengaluru - Whitefields Area. Performances may differ across locations.