WhatsApp has silently rolled out yet another new feature to its Android and iOS users, namely, 'Predictive Uploads.' As the name itself suggests, WhatsApp will predict the media file which you want to send. The concept of Predictive Uploads is quite tough to understand and to put in simple words, WhatsApp will start uploading an image to the server right after you selecting it on the media selection screen. This results in faster media upload time and will be very helpful when there's a slow internet connection at the user's end. Do make a note that WhatsApp will just upload the image to the server and the image will be sent only if you hit the send button.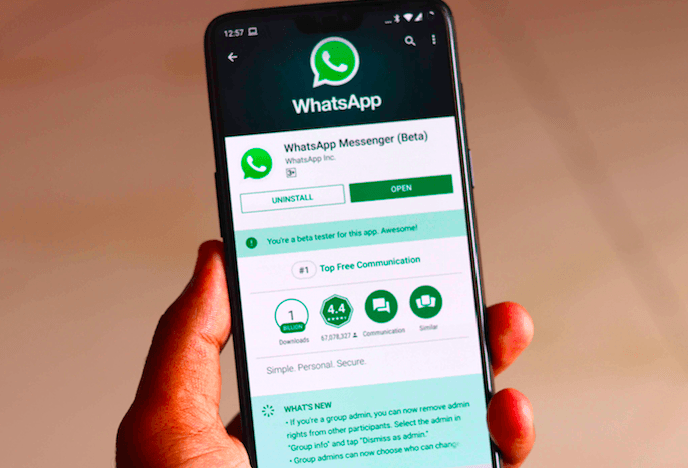 However, if any change is made to the photo on the edit screen on the next step, then the previously uploaded photo will be deleted. What this does is, that it ensures that the images which are not being edited upload faster.
Also, it is worth noting that when users select the images to send to the recipient, WhatsApp doesn't start pushing the image to the receiver immediately. Instead, the images are sent only to the WhatsApp server first, from where they are forwarded to the receiver only after the sender taps on the 'Send' button.
According to WABetaInfo, the popular blog which reveals the features of WhatsApp, the Predicted Upload feature has been pushed to WhatsApp on iOS (v2.18.61) and Android (v2.18.156). However, as per their information, Android users might have to wait a bit more to receive this update. WhatsApp is going to make this one a server-side update.
Users should also keep in mind that since this is a server-side update, there will be no straight way to tell whether or not the users have received this update or not. However, if you do not notice a lag between the selection and upload of the image, then there are chances that you might have gotten the update. According to WABetaInfo, one way to check might be to try and upload multiple images at the same time, if users see the upload animation while uploading the images, it's less likely that they have received the update.
This post was last modified on July 10, 2018 12:58 pm