We received an email from one Mr. Ripudaman who presented a unique case to us - Uninor deducted money for recharging an Airtel number (earlier an Uninor number which was ported to Airtel two months ago). Uninor should have ideally declined the transaction but that didn't happen and even after writing chains of emails no resolution was reached!
In Ripudaman's case, they reportedly have four Uninor numbers in family and this one was ported out to Airtel two months ago. One fine day, by mistake the ported out number was recharged from Uninor's official recharge portal. What more, Uninor reported the recharge successful and even issued a transaction ID! Puzzling indeed. On approaching Uninor customer care, they answered like any other operator - "Recharges once successful cannot be reverted". Even after 14 days, Uninor failed to solve the problem and continued with replies like "Your concern has been forwarded to concern [sic]..." etc.
Parts of Email Thread
First Email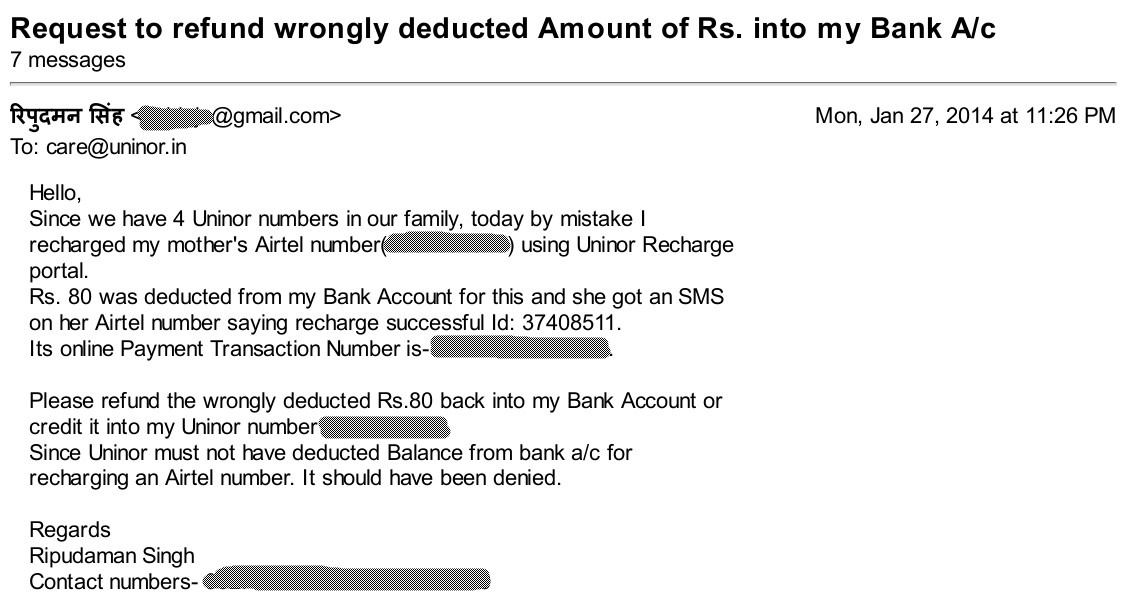 Response after three days

Response after another four days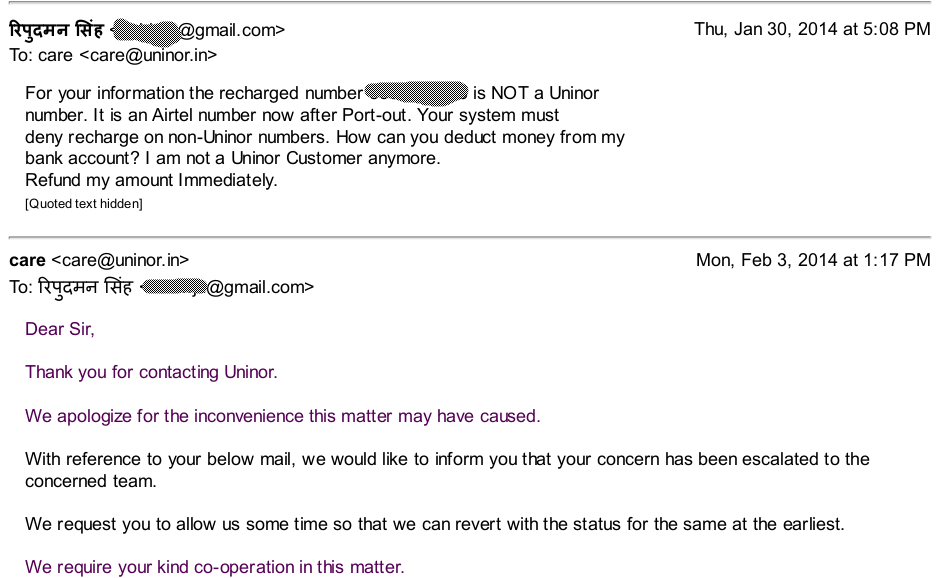 Reminder after several days and response after another three days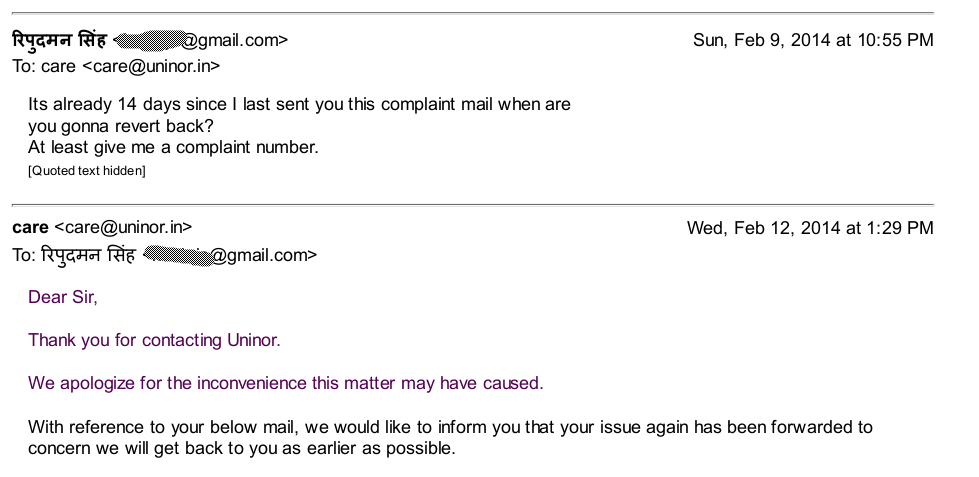 Our Take
Anyone who has multiple mobile connections from different service providers can make this kind of mistakes. While a third party recharge website can make errors in identifying the operator based on mobile number, official telcos must not be doing that.
In first place, the number should have been shown as invalid which would be the best setup.
The recharge should have failed and amount refunded in few days
As 1 and 2 didn't happen here, Uninor Care should have accepted their mistake on priority and issued a refund immediately. Ripudaman had even offered them a solution to credit the amount to his active Uninor number.
Uninor does not provide a complaint number - that's a bad way to keep track of things. Do they flag emails with follow-up reminders internally? Same person responding every time is a bit strange!
Did anyone face similar problems while you recharged your ported mobile numbers? Did the new operator fail to identify the mobile number? Let us know your experience(s).