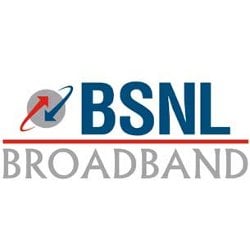 A slow connection is every Broadband User's nightmare. Everyone wishes to enjoy Internet connection at the ISP promised speed. However, due to several depending factors this does not happen, and ISPs promise speeds up to XX Mbps for this reason. Here are certain important things you need to check if you experience slow internet speeds. Today, in a friendly gesture towards TelecomTALK readers, Mr. Bandhan Preet Singh, Computer Engineer at BSNL has shared a troubleshooting guide which will help you find the cause of slowness of your Internet connection. We appreciate Bandhan's efforts in coming up with this comprehensive guide and thank him for sharing it with us. Also, folks who read BSNL stories here would instantly recognize Bandhan as the BSNL employee who responds to comments.
SNR, Attenuation Value
SNR (Signal to Noise Ratio) value at Downstream must be greater than 13 dB. Attenuation value at Downstream must be less than 45 dB. See DSL Line Parameters in Modem Interface Page under heading Overview or Device Info or Status or Statistics.
MTU (Maximum Transmission Unit)
Almost all MTU sizes (like 1500, 1492 or 1480) give good speed performance among all website browsing and downloading. 1492 is recommended.
ADSL Splitter
ADSL Splitter must be used on a Telephone Line at the subscriber premises if the user is having a Broadband connection. Modem must be fed with pure ADSL signal. Use Multiple Telecommunication devices only after Splitter
Interferences
Telephone Line Path should be away from any kind of lines and devices which create an electromagnetic field. All the Connecting Terminals or Points must be Clean and free from Rust/Dust/Carbon. A noise free line is recommended
Devices
A good quality modem with wiring is highly recommended.
Bridged or PPPoE
PPPoE (Always ON) settings are less stable than Bridge (Dial-up) settings. In cases where you are unable to connect well most of the times, switch to Bridged.
DNS Addresses would play a great role when it comes to opening all websites. You must consider using Google DNS or Open DNS forbetter experience.
Google DNS: Configure your network settings to use the IP addresses 8.8.8.8 and 8.8.4.4 as your DNS servers
OpenDNS: 208.67.222.222, 208.67.220.220
Right Plan for Right Purpose
One should use right broadband plan for the right kind of activity. If you use only email and social networking sites, cheaper plans with smaller FUPs would be sufficient. For video streaming and lot of content downloads you must opt for larger FUPs which will cost more.
Last but not the Least, Wires and connections installed in Pillars and DP boxes should be free from Dust and Rust for good line parameters.
For Detailed Guide
Please visit punjab.bsnl.co.in/bandhan_bb1.htm