MNP needs no formal introduction as its been in India for quite some time now. However to reiterate – Mobile Number Portability (MNP) is the facility which allows subscribers to retain their mobile number and switch to service provider of their choice and technology. Hence one can port a CDMA number to GSM and vice versa. Currently, in India this facility is available with in a telecom circle i.e. intra-circle only. However due to the configuration of each Telecom circle porting can also happen between Madhya Pradesh & Chhattisgarh, Bihar & Jharkhand; rest of West Bengal & Andaman and Nicobar, within the states of the North East excluding Assam.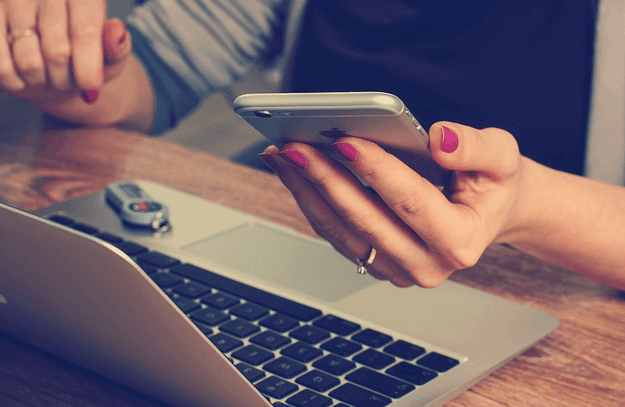 As per TRAI MNP Regulation (Sixth Amendment) full MNP (PAN India) has to be implemented by 3rd May 2015. As we all know intra-circle MNP was itself delayed due to various reasons and no wonder now there is no fixed date for full MNP for India to experience, delay is expected. Before we experience PAN India MNP, I just wanted to put forward a few technical and non-technical issues end customers face and of course adding my tests and experiences as well.
Read this : MNP: One nation, one number by May 2015
Let's discuss them one by one:
In generic I'll be discussing my views taking dates into consideration of circles other than J&K, Assam and North Eastern Circles.
1. National Roaming disabled or No Access to Network after porting is completed if in case a customer is on roaming – Process linked with Televerification
As per TRAI guidelines, service change over (activation of connection on your newly opted network) happens on the 7th working day from the day of receipt of the request. For example consider you have requested MNP on 1st of a month and unfortunately on some requirement you need to travel to another circle(state) on the 6th of the month where your travel duration may fall on the day of porting. If you feel that your number on the new Network will be activated and you can make or receive calls after tele-verification, you are mistaken at least on some of the networks.
There are 2 scenarios while roaming again if you opted for MNP and in the middle of the process:
1.Your new operator might not have enabled PRE-ACTIVATED NATIONAL Roaming before tele-verification – In this scenario your device will not even get latched to any network and hence you will end up with no signal where it's not possible for any customer to perform tele-verification on roaming which is required to make or receive calls. So, you need to return to home circle, where your device automatically latches to network, get the tele-verification done and then continue using services from your new operator.
Example : This is my first experience with MNP and on Idea Cellular. Struggled 5 days without communication while on roaming and not even mails or calls to CC have helped me in any aspect. In fact the customer care informed me that roaming is active on my number and tele-verification is pending to unbar my services after explaining the complete scenario. Really Idea cellular have a very bad implementation of roaming logics in their IT system. Reliance GSM also have similar implementation logic and I need to travel back to home circle to get the activation done and use services.
2.You will be latched to network but you will not be able to connect to the tele-verification number on roaming which your operator require you to dial before activating your services and hence you will lose your communication.
Example : Expected this from an operator like Aircel. But to my surprise a tweet to their twitter handle has solved my issue in 10 minutes without the need to go back to home location to activate my services.
Operators with hassle free implementation of this logic in my experience : Airtel, BSNL – With these operators you can directly get connected to the tele-verification number even on roaming and get the required activation done without hiccups.
Note : Situation with Idea cellular has now changed and I was able to latch to network even while on roaming and complete tele-verification just like airtel and enjoy the services.
Areas of improvement : With PAN India MNP, I hope this issue will be taken care of as already operators like Airtel, BSNL, Idea Cellular have implemented the logics in network systems.
Technical issues faced by Operators in implementing full MNP as put forward by COAI and AUSPI-
Read this : Operators raise technical issues of full MNP with DOT seeks more time to implementation, will this cause any delay?
2. Postpaid Bill Payment :  Online payment System needs upgradation to pay bills using account number or should be able to recognize mobile numbers for payments until all the bills are closed on a number

While for prepaid MNP is a hassle free process, for Postpaid TRAI has a rule – If you are a postpaid subscriber, please ensure that you have paid all the dues as per your last bill (You will have to sign an undertaking in the Porting Form also). Your bill cycle date, bill generation date and porting date may be different and companies will generate your bill only at the end of the billing cycle and not immediately after your port out. So, based on your bill plan, consumption and operator you may be charged on pro-rota basis for the specific number of days you were on donor network and bill will be generated on bill generation date and subscriber is supposed to pay the dues within specified timelines which otherwise leads to disconnection of the number on the new network and the number will revert back to parent operator.
Case 1 Experience – A very pathetic experience with IDEA Cellular : Ported out from Idea Cellular and I'm very much aware that bill will be generated for the last days I'm on network and I'm ready to pay for it. Finally the day arrived and I received my ebill, which when tried to pay online failed with error : Please enter a valid Idea Cellular number*. Since I'm not on Idea anymore the Online payment solution has not accepted my payment and I'm unable to pay the same. There is no option to enter account number either to pay the bill.As I'm on roaming, Immediately asked my uncle to go to showroom and pay the bill. The brilliant executive at showroom checked and asked to provide a valid number and updated no due is pending on my number. After some days I received a call from Idea Cellular executive asking "If I have paid the bills" I said no as I was not able to pay it online neither the store personnel is able to find any dues and accept payment. Executive listened and disconnected the call. I know there is pending due from my end and these guys are not able to convey it properly to a customer and I sent my uncle again to the showroom to pay the dues irrespective of amount. The store personnel haven't accepted as he is not able to find any details with the number.
On one fine day, received COURT notice for Bill payment, I was surprised and shocked. Now, who is responsible for this ? Me, Idea cellular IT or the show room executive? As soon as I received court notice, I tried to approach an Idea cellular personnel who neither cared to listen the concern nor made an attempt to get back citing busy. Irritated with situations, spent a good amount which is 10 times more than the bill amount to go back to home circle, sorted the issue out and paid the bill amount. This is what all called customer experience Idea Cellular provided.
Conclusion : The billing systems accepts account number for payment instead of mobile number once the number is ported out.
Areas of improvement : Knowledge sessions for customer care executives, IT logics to accept bill payments
TATA DOCOMO : TATA have really a good option to pay bills online using mobile number or account number. I was able to pay bills of postpaid  by using account number and the process is very comfortable without the need to visit an outlet. Hence, even if you ported out from their network you can pay bills using Account/Relationship number.
Read this : Full MNP will get delivered only by July: COAI
Case 2 Experience -Postpaid : Service disruption between Airtel and TATA DOCOMO with billing constraints  :
Ported from airtel to TATA DOCOMO, everything went fine till Airtel bill was generated and I received a call from TATA DOCOMO reminding the bill from Airtel needs to be paid to avoid disruption of services. Pending due was paid on the same date the call was received. Few days later, incoming was barred, later complete services.
Reason : Previous operator dues were not paid.  Is it? As informed all the dues were paid, now TATA DOCOMO has no clue on service disruption and suggested to check with Airtel for the same. Rushed to Airtel store nearby and requested for details, even they have no clue and in return I was asked to check with TATA DOCOMO. Finally after approximately 15 days of service disruption my services were restored without my intervention.
Question  : Why should a customer be the victim in this case? Why are services disrupted even after paying the previous operator dues ? OK, Services are disrupted, Isn't it the responsibility of current and previous operators to inform consumers on payment status or service disruption status ?
Read this : Full MNP: No deadline extension is decided yet, says Minister
These kind of experiences are high with postpaid to postpaid or from postpaid to prepaid, while prepaid to prepaid is a hassle free process.
3. Promotional SMS menace :
No doubt operators would be interested to send some informative SMS related to various offerings while on their network. This may be accepted if we are on that particular operator's network, but is it acceptable if we switched to a different operator and still receive promo offerings, packs or other informational sms from previous operator? It really disturbs user experience and more over brings a feeling of spam.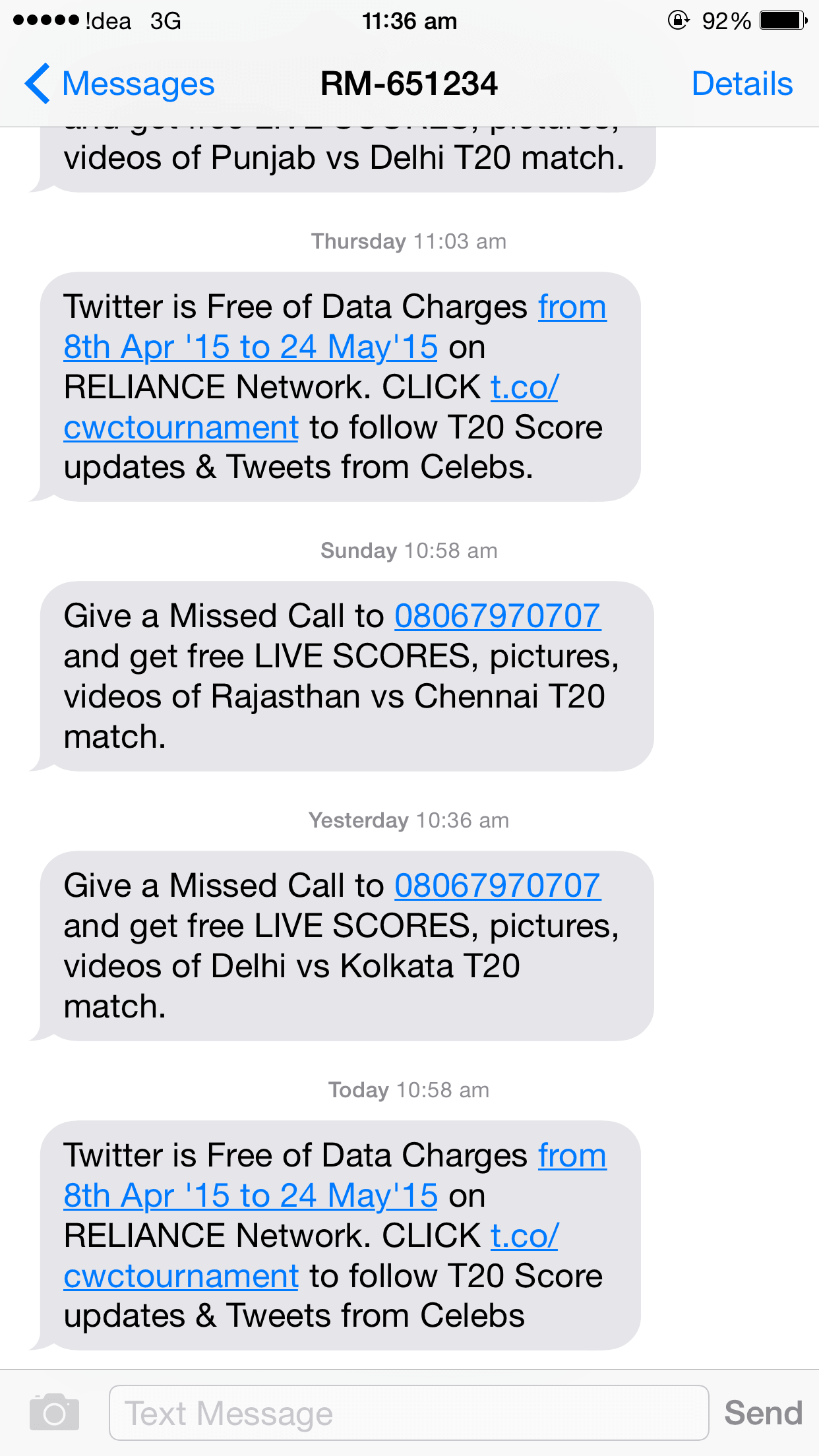 The number database may be outsourced to a third party SMS channel at regular intervals or may not be in sync with the status on the current network, why should any customer get disturbed with these kind of SMS?
Example : I made a switch from Reliance to Idea and even after 3 months I'm still receiving promo SMS from Reliance while I'm on idea network. Will it really help me in any way? Like wise same case with BSNL, when I made a switch out of BSNL I'm still receiving SMS from BSNL while I'm on the new operator.
Areas of improvement : To enhance customer experience with premium services, the database should be made in sync with the current status. I hope this can be possible with the current power of IT systems.
4.CUG / OnNet Constraints : 
In a what so called CUG or On-Net offering from operators, end users are impacted with MNP as users will not be able to trace numbers on own network or recognize based on numbering series. This ends up with no use without checking from the person to be called for network operator, which may be embarrassing at times. Might not be a user friendly scenario for consumers but operators may be benefited if this use case is considered and addressed well. This has two cases again Operators ignoring the use case as they are getting benefited or considering and addressing the issue prioritizing customer experience.
Possible solution : For CUG users / On-Net pack subscribers – the dialer tune can be tweaked for a couple of seconds based on the possibility from operator end. I hope this can be made possible as already operators exploited the dialer ring tone with their promotional voice messages before call gets connected.Not sure if operators are ready to implement this functionality but this will be an added advantage to improve user experience.
5.Address verification troubles :
As already known prepaid connection is hassle free to obtain when compared with a postpaid connection. Postpaid users need address verification to be done before the recipient operator needs to proceed further.
Do remember we have 15 days validity for UPC code. Earlier a new UPC was generated when ever a porting message is sent, now the scenario has changed. Once a UPC code is generated you will receive the same code till the end of the 15th day irrespective of the number of times you sent PORT OUT message. So, users need to plan accordingly and a similar cooperation and action is also expected from store executives/address verification agents till the completion of porting.
Experience 1 With airtel : For a postpaid connection, as confirmed by store executive submitted all necessary documents and was waiting for porting to complete. On the completion of 15 days while I was still waiting for the porting to happen neither address verification was done nor received any information. Received a call after few days stating – Your porting requested is rejected due to address verification issues, please visit any near by store and submit fresh documentation to process the same.
Question 1 : When did the address verification agent actually visited my home for verification?
Question 2 : If in case finding the address was a problem, don't the address verification representative atleast make a phone call to clarify on the same?
Question 3 : Why should I submit all the documents repeatedly again spending my precious time visiting the store for some ones irresponsibility ?
Experience 2 with Reliance :
Had a similar experience with Reliance. After an awful experience with airtel, this time I clarified if Postpaid services are available in my area and the representative after confirming very much assured me of the availability. After a couple of days received a call from address verification team,  in a very rude manner, who said service is available in your area, have you checked with store executive? and finally ended saying – "I can't come for address verification and he closed the request". Thanks to the store executive she took it forward after I complained the same to her.
6. API Synchronization with self or 3rd party :

3rd party recharge sites have a good feature to detect the current mobile operator and auto select circle, operator and suggest denominations. This issue is something developers are aware of, but it indirectly impacts end users as well. When this API is not in sync with the current and correct data, any third party app or site may reflect wrong information and customers need to manually do their selection tasks.
Example : When I ported from Uninor to BSNL, BSNL to Aircel, Aircel to Idea and this data is not in sync, there may be cases that the 3rd party apps may detect a wrong operator having the out dated info. I recollect the use case of a mobile application which has a feature to detect operator and show on screen the operator name (based on the numbering series) while receiving or making a call which can be used to best utilize on-net packs. With MNP this puts difficulties where Operators and developers need to work together to give best experience to customers.
To those interested about API – Application Programming Interface is a set of protocols for building applications.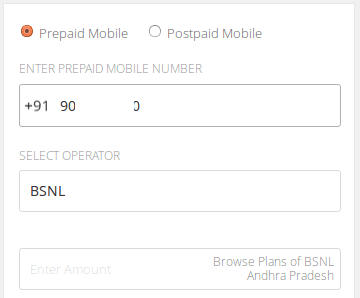 Pic : The recharge application of a 3rd party provider showing BSNL instead of idea which the number is actually on.
7. Porting Status Information:
While it is evident that not many use cases are considered while designing the engine which is used in rejection scenario for postpaid users, prepaid users will hardly face any issue with the information as the porting generally happens with much ease as it's the customer who loses unused balance and not operator but it's a different case for postpaid users. These creamy users are tried for maximum retention. Hence proper porting information on various rejection and failure causes need to be updated to customers before they reject on contractual reasons.
Also, there should be a common on demand porting status request handler for users with precise information with communication ID from operators so that customer can question the real trouble maker.
8. Ownership disputes : Subscribers need to submit a form of undertaking for MNP, says TRAI
These are some common MNP problems which end users may be experiencing from various use cases considering real life scenarios. Now, while we eagerly wait for PAN India MNP, being end users there might be benefits as well as hurdles and we go ahead to experience full MNP.
While prepaid users have less experiences to put forward, Dear readers, do you have anything to add the list ? Do let us know via comments and share your experiences.
Note : Manual observations and personal use cases taken into consideration while compiling this analysis. May or may not be same with your case and circle.