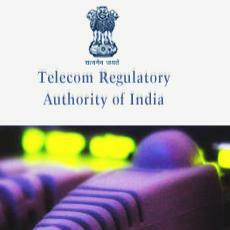 TRAI published its Comparative performance of Mobile Service Providers in Kolkata and West Bengal Telecom Circle the following factors were looked into it  Quality of Service (QoS) Parameters of Accessibility,Call Drops,Voice Quality,  Billing Complaints.
Vodafone emerged as Number one mobile operator in Kolkata circle in terms of accessibility where as Tata Teleservice (cdma) emerged as number two followed by MTS(cdma) in third position ,Aircel in forth, Reliance GSM in fifth, Airtel in sixth position, BSNL in seventh, Reliance CDMA in eighth .
In Terms of Call Drop-Aircel rated the worse GSM network with Highest number of call drops, BSNL in second position  where as  MTS CDMA  had least number of call drop in Kolkata circle.
In Terms of Voice Quality BSNL was rated with best Voice Quality, followed by TTSL-CDMA in second position and MTS in third position.Vodafone was rated worse in terms of Voice Quality amongst all operator in Kolkata Circle.
Here is the Full Report for Kolkata and West Bengal telecom circle.
Name of Service Provider

Name of




Service

Area

Accessibility:




% age of

call made by subscriber

and Successful

with in

the operators

Network

(>95%)

Call Drop Rate:




% age of

establish

calls getting

disconnected

Due to

Network

Problems (<3%)

% age of




calls

with

good

Voice quality

(>95%)

Resolution of Billing




and

Charging Complaints resolved with in 4 weeks

(100%

with in 4

weeks)

Airtel

Kolkata

98.4%

0.8%

97.7%

100%

Airtel

W.Bengal

95.7%

1.5%

95.8%

100%

BSNL

Kolkata

98.0%

2.0%

99.0%

100%

BSNL

W.Bengal

97.0%

1.6%

96.0%

100%

DishNet (Aircel)

Kolkata

99.2%

1.3%

97.9%

100%

DishNet (Aircel

W.Bengal

95.2%

2.6%

94.0%

100%

Reliance Comm




(CDMA)

Kolkata

97.4%

0.5%

98.6%

100%

Reliance Comm (CDMA)

W.Bengal

97.0%

1.2%

97.6%

100%

Reliance Telecom (GSM)

Kolkata

98.6%

1.0%

96.6%

NA

Reliance Telecom(GSM)

W.Bengal

98.5%

1.6%

96.9%

NA

Sistema Shyam (MTS)

Kolkata

99.6%

0.3%

98.7%

NA

Sistema Shyam (MTS)

W.Bengal

99.0%

1.0%

98.2%

NA

Tata Teleservices




(CDMA)

Kolkata

99.8%

0.6%

98.9%

100%

Tata Teleservices

(CDMA)

W.Bengal

99.1%

0.9%

98.3%

100%

Vodafone Essar

Kolkata

100%

0.6%

97.4%

100%

Vodafone Essar

W.Bengal

97.5%

1.1%

97.0%

100%