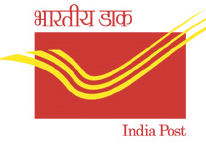 India Post has recently launched a one of a kind sms based service which will allow their customers to keep track of the Speed Post and eMO (Electronic Money Order).
The service has been launched on 19th of Sept with the Speed Post data and eMO on 23rd Sept onwards.
A customer needs to do is just sms the Speed Post number in case of eMO the eMO PNR number to a dedicated short code of 55352 an quick automated reply will be delivered to the customers mobile number stating all the details the service is available across all service providers in the country.
The steps involved:
1) You need to send SMS to 55352 in the following format:
For Speed Post:
SPSpeed Post number
OR
EMSSpeed Post number
For eMO:
MOeMO PNR No
OR
EMOeMO PNR No
2) 'in' at the end of Speed Post number need not be given. Eg. if the Speed Post number is ek123456789in; you need to send the message as: sp ek123456789. The service is not case sensitive - you may use capitals or lower case or a mix of both.
3) Speed Post data is available from 19 September 2009 onwards and eMO data is available from 23 September 2009 onwards.
4) The data will be retained upto 3 months from the date of booking for the purpose of SMS tracking.
5) The service is available across all service providers in the country